How time flies! This month marks one year since former South African President, Nelson Rolihlahla Mandela passed on. Waking from the news of his passing, we clearly remember how heavy with sadness our hearts were and with a deep lump in our throats the 5th of December 2013 proved to be one day we'd never forget.  
One thing that certainly makes a mark in our memories of that day is the cartoons that emerged following the news that Madiba had passed on. Here are some of our favourite cartoons from that week, and at least we can smile as we remember a true legend, philanthropist, grandfather and a true national treasure.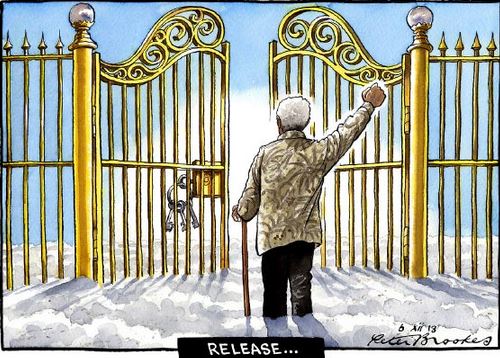 This was the first cartoon we were introduced to on that heartfelt December morning. This cartoon conveyed a mixture of emotions, many tears were shed after seeing this image.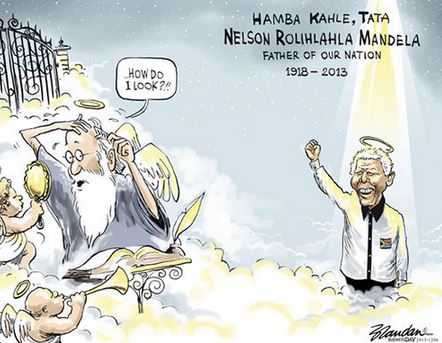 Ok we did burst out laughing at this one. St Peter knew that a very special angel was coming to Heaven and looking good for Madiba was a must! In the same situation we would've pulled out our finest Sunday garments.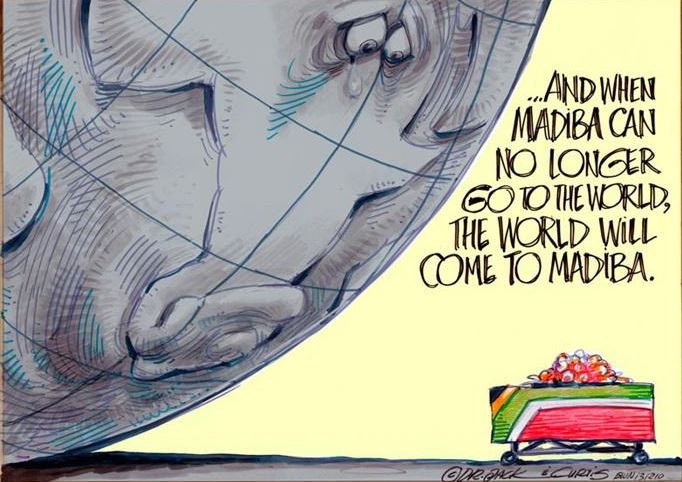 In the midst of our grief as South Africans we had forgotten that it was not only us who had lost an icon but together with the world we shared the grief of losing the father of our nation.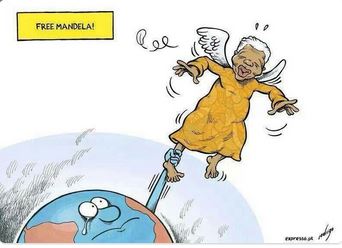 Yes, we did not want to let go, even though we knew at some point we had to.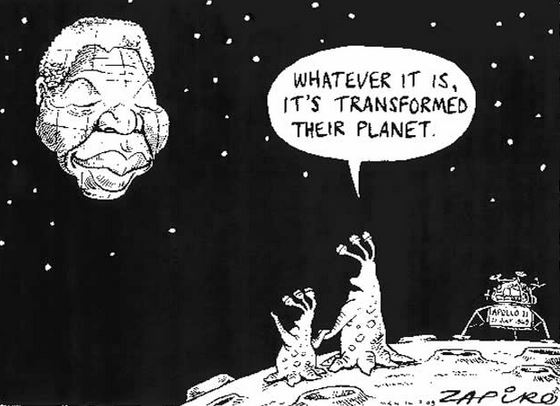 Even aliens knew that Nelson Mandela was one of the greatest men to ever walk the face of the earth.  And yes we believe aliens exist.