Our ZAlebs hijacker Nomzamo Mbatha has not only landed herself two jobs on Umlilo and Isibaya, but she's also the new guest presenter for Trace Sports Stars for the month of June.
We asked the bubbly personality what this month's theme for Trace Sports Stars entails and how we as the viewers can be more involved with the show:
"On the 21st of June we're going to be celebrating World Music Day and so the theme around the month of June is about a world of music and how we will be profiling different international and local artists as far as the continent is concerned. The entire theme is going to be very relaxing, engaging and most importantly informative for the viewers. What's also cool is that we're going to be merging music and sports, which can be difficult at times but when merged it becomes a beautiful thing to see."
Tune into Trace Sports Stars on DStv, channel 188, every Friday night from 9PM to witness Nomzamo Mbatha convey the sheer majesty of music. 
Nomzamo also informed us that the official trailer for her first movie, Tell Me Sweet Something, hit the internet on Friday, and, to our surprise, she mentioned that she was actually nervous about the trailer coming out: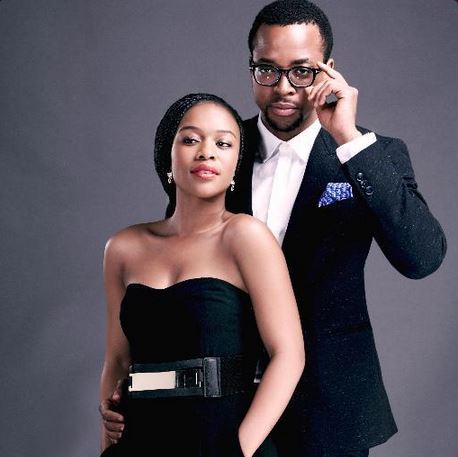 "I know I can't really compare, but I'm nervous because it just feels like being pregnant and not knowing if your child is a boy or a girl and when you finally know the sex of the child then there's that daunting moment of showing your baby to the public and wondering if people will think your baby is adorable or not. That's exactly how I felt about the first season of Isibaya, especially episode one. I watched that entire episode with my hands over my face because I was just extremely nervous."
On a more serious note, Nomzamo revealed that her best strategy for avoiding media tabloids is to simply focus on her work and nothing else.
"I simply just work. In the beginning, the lies the media would write about me annoyed and bothered me extremely, but then I came to realise that my work will speak for itself and not the tabloids. I remember how emotional I was when the whole Tumisho rumour came out. We'd bump into each other and he'd just laugh it off and thank me for making him famous again (laughs). But yes, I've learned to just work and avoid the drama."