After a successful and gut-wrenching finale on Umlilo, actress Nomzamo Mbatha has revealed that she thoroughly enjoys playing the role of a villain like Khwezi. Speaking to ZAlebs, Nomzamo mentioned that she was originally cast for the role of "Andile", which is now played by Omuhle Gela, but a second audition took her down a different route.
"Initially for Umlilo I was called in for the character of Andile and already I was very nervous about playing the role of another daughter of another powerful man. For me, that was really tough and I prayed about it. I initially took on the decision to play the role of Andile, however I then got a call-back from the production team asking me to return and do a read through for the part of Khwezi. I did the audition which I thought was average, but to my surprise the production team then got back to me and had informed me that I had received Khwezi's role.
"The thing is I want the ugly, authentic and the real. I want the Charlize Theron role in Monster type of roles now. Playing the role of Khwezi has been incredible I have no words to describe how fortunate I feel for having played that character.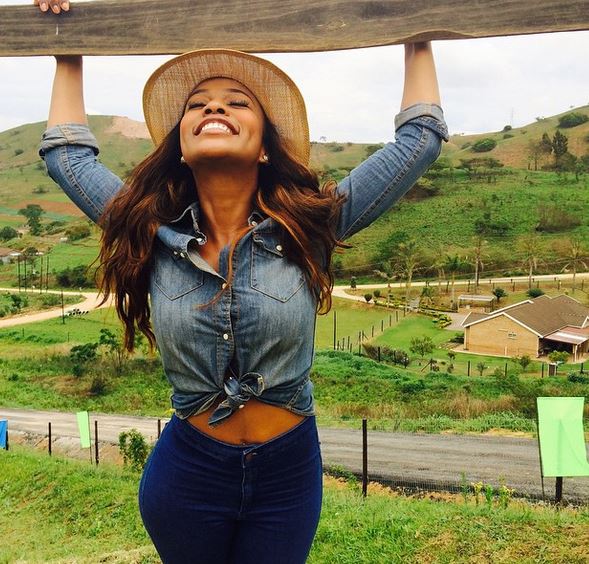 "I woke up with a lot of pressure every single day, because I was acting alongside acting greats like Hamilton Dlamini and Sis' Gcina Mkhize and every day they would bring on their A-game. I knew that every day I had to be at my best but the role of Khwezi really changed me. Just playing that villain makes me want more of those type of roles because roles like that get under people's skin and what I like is that people who are fans of Nomzamo hate Khwezi and that for me tells me that I've carried out my work successfully as an actress."
Look out for our ZAlebs Hijacker for the week, Nomzamo Mbatha, as she reveals more about her acting career, as well as her role as this month's guest presenter on Trace Sports Stars.