You know, you'd think now that the holiday season has arrived people would turn down their creative juices a bit, but nope! not the American's. Another 7/11 parody video has surfaced and let's just say this one is a bit more entertaining than previous ones we've seen. From "Beyonce" backing her behind towards "Solange's" husband to her even speaking in tongues. 
Titled "Christmas is in the air" this parody video will have you giggling even when you did not intend to. Let's be honest some parody videos are beginning to become stale, others shouldn't even make it to youtube let alone deserve 1 view but this one seems promising.
We're not going to say it's utterly hilarious but its by far one of the best we've seen lately.
And what on earth was D-list rapper Trina trying to pull with this picture? Sigh, originality is a dying skill.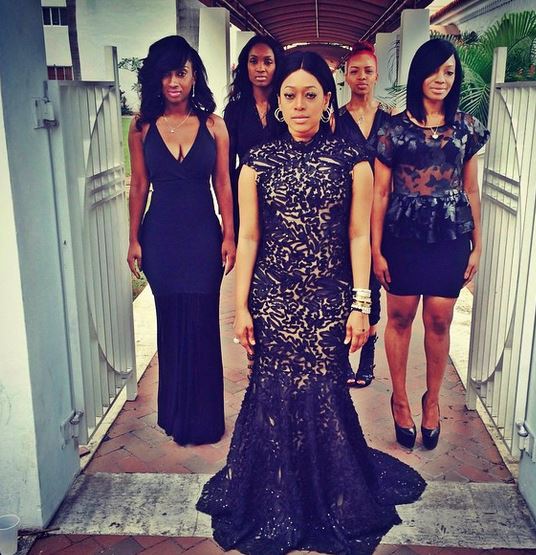 Do enjoy.