Last week's OPW episode of interracial couple Martin and Tafidzwa Milani's wedding had viewers on an emotional high as they witnessed the groom spend his special day without the support of his family.
One particular moment that had South African viewers in tears was when Martin was getting dressed by his lonesome with no groomsmen or family in sight.
Viewers expressed their heartbreak at the loneliness Martin experienced and bashed his family, and his brother in particular, for not showing up.
However, in a twist of events, his brother, Jeremy Milani, has clapped back at the reports that he is not supportive and even targeted Tafidzwa as a gold digger.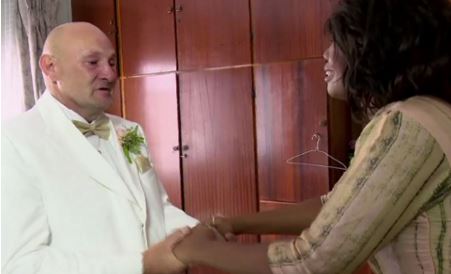 According to iHarare, Martin's brother sent a letter to the media, addressing his side of the story.
The brother explained that he moved to Canada from South Africa in 1999 and has always been financially and emotionally supportive to Martin.
"I am his brother and I live in Canada. I moved from South Africa in 1999. Martin took care of our parents but they passed away many years ago. I HELPED HIM FINANCIALLY EVERY TIME HE WAS IN DEBT AND HAD NO MONEY.  For the past 15 years, I WAS THE ONE THAT WAS THERE FOR HIM, NOT THIS GOD DIGGING WOMAN HE NOW CALLS HIS WIFE," said the brother.
In the letter, Martin's brother also explained how the groom kept the wedding a secret from him after he enquired if he was getting married back in October 2015. According to the brother, Martin denied that he was getting married as his relationship with Tafidzwa was still fresh.
The brother also explained that Martin had made a mistake by informing his new wife that he had invested R1.5 million in retirement money.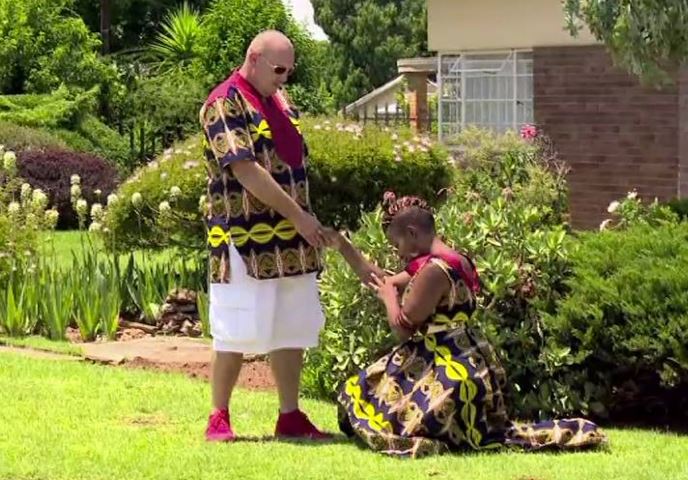 "Martin's biggest mistake was telling her he went on early retirement and he now had over R1.5million invested for his retirement. She suddenly had a huge interest in dating him. Within one year of meeting him she managed to convince him to marry her. He fell for it like a fish because had no family in South Africa anymore. He flew to her home town, paid a ridiculous amount of lebola to her parents."
Martin's brother criticised him for not lending money to his niece, who has a baby, but was quick to spend money on his wife.
Since the airing of the episode, Martin and Tafidzwa have been receiving nothing but love and support from viewers of the show.
We're yet to hear more of what Martin and Tafidzwa have to say about the brother's claims.
Read more of the letter right here.
Image Credit: Facebook