As always, it was another lit episode of
Podcast And Chill
with
Mac G
and this time around, his guest was outspoken television actress
Pearl Thusi
and knowing the
Queen Sono
star, it was going to be a lit episode.
Read More:
Murdah Bongz Gushes Over DJ Zinhle
The conversations were lit, from leaving
her daughter
a good inheritance should anything happen to her and borrowing her other house to a friend during the pandemic.
"
I actually borrowed my house to a friend during the Corona moment. Just because that's the type of energy that helped me to get to where I am today."
Scared to ask Pearl about her relationship with ex
Rober Marawa
, the host was surprised to find out that Pearl didn't mind talking about him.
"Robert and I had a great relationship things didn't work for reasons we'd rather not talk about. That wasn't our intentions but that's what happened. You need to know when to leave situations no matter how much you want to stay
When something is not good for you don't die in it, learn from it and move on.
"In all my relationships I feel like that's been the situation. I get to a point where I'm like - cause every relationship is supposed to be a consideration of, is this the rest of my life? - and if you're saying No then you're wasting time.
"When you become uncomfortable in any situation then it's time to grow.
Some people are so desperate to stay safe and secure that they never grow. And that's so sad for me."
Pearl believes that the entertainment industry is the way it is because people have a sense of entitlement. "The whole evil and everything that happens in this industry is because people believe certain things belong to them and you need to learn to let things go. That has been what helps me grow in this industry."
Mac G also asked her about the money she made from Queen Sono and Pearl hinted that it looked good. 'When you do a show like Queen Sono you can't do any other work. It was the first one they were doing. The bag was good."
Mama Panther also expressed her disappointment at Bonnie Mbuli.
"Bonnie had a good time with me. I was like girl, you have my number. This is so disappointing like what did I do? All I did was defend my work. You can't say all I have is because of something I can't change and expect me to accept that. That's rude so I'm going to defend my work. I've worked too hard."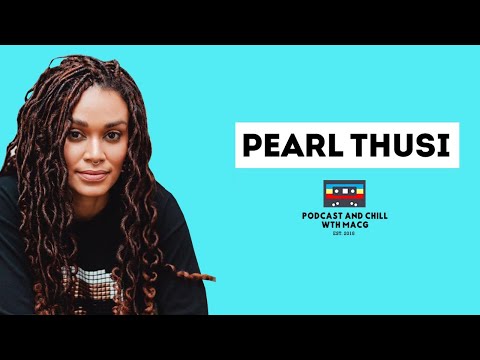 Read Next:
Letoya Makhene Is In Hospital
Main Picture Credit: Pearl Thusi Instagram Account