Damn! Pearl Thusi really went in on those people who made fun of her Metro FM Music Awards hairstyle on Saturday.
The TV and radio personality got a lot of criticism for her haido. She rocked up in a wig and all hell broke loose... on social media. 
Pearl was called all kinds of names, and some even compared her to legendary actor Jackie Chan. Although she suggested that she doesn't give a "f***" in one of her Instagram posts, she changed her mind. 
The Live Amp presenter took to the photo-sharing site to hit back at her "haters". In the post, which has since been deleted, Pearl slammed those who made nasty comments about her. She posted their pictures on her Instagram page and basically made fun of the way they look.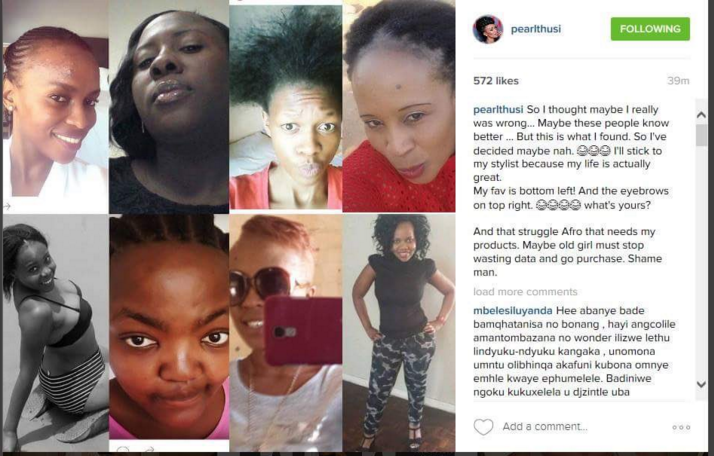 Sjoe! Being a celeb is really tough, y'all. If you're not beefing with other famous people, you're beefing with fans/haters. 
But you can relax, guys. Pearl is now back to her natural do.
Image credit: Instagram