Pearl Thusi knows exactly how to respond to Twitter trolls.
The actress and radio host somehow manages to always come back with a classy response to all those meanies. Pearl, who made headlines after being cyber bullied by Ntsiki Mazwai (sigh), proved that she's no push-over. 
After being attacked for being a 'yellow bone', she had this to say to the bully: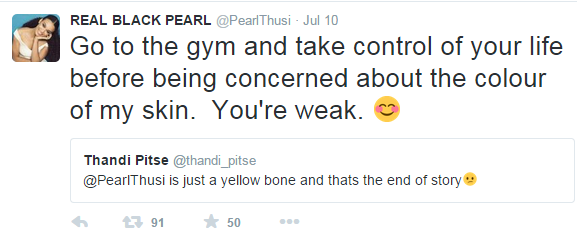 Great response, right? Although she didn't say much about the Ntsiki saga, she did have a legendary take on the matter. 


Image credit: Instagram