Drug related deaths are becoming increasingly common in Tinseltown. It's barely been six months since Glee Actor Cory Monteith passed away and this week we lost another screen great, Philip Seymour Hoffman. The actor was found dead in his apartment, with a needle still in his arm. After searching his apartment, authorities also found several used syringes, some prescription medicine and close to 50 bags of narcotics, believed to be heroin. 
Police in New York, while admitting that they suspsect that Hoffman died of a drug overdose, are waiting until the autopsy is completed before releasing official confirmation.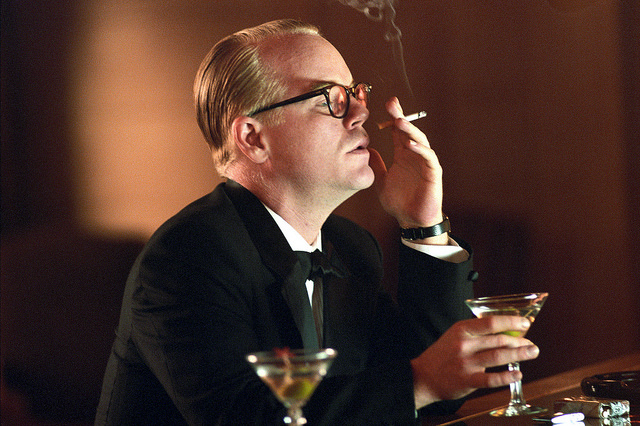 (Image Credit: Wolf Gang)
Philip Seymour Hoffman's history with drugs is no secret to many after he was admitted to 10 days of rehab last year following a week-long heroin binge. He was last seen on Saturday and many reports have stated that he seemed to be in a healthy, friendly state before his unfortunate death. His ex girlfriend, who is also the mother of his children, has revealed to the press that Hoffman failed to show up for his visitation that very same Saturday. 
Tributes from around the world have been pouring in for the deceased actor, with some of his peers lending their condolences as well. Tom Hanks has hailed Hoffman as a "Giant Actor" while Hunger Games creators have also expressed their sadness at the news of his death. Hoffman was shooting Mockingjay Pt 2, the final installment of the Hunger Games series, before his untimely death.