This year marks the 10th Anniversary of multi-talented rapper, SA Idols presenter, and producer Proverb's debut album The Book of Proverb which was released in 2005. As part of this decade celebration, Proverb will perform live at The Lyric at Gold Reef City on Wednesday, 4 March 2015. This performance will coincide with the launch of his fifth studio album The Read Tape. 
For his concert at The Lyric, Proverb will perform hits from his debut album as well as select singles from his catalogue. The rapper will be showcasing sounds from his latest offering The Read Tape. The celebration will also include guest appearances by hit makers The Soil, Ziyon, RJ Benjamin, Reason, Tumi and Kabomo to name a few. Tickets are available from Computicket as well as The Lyric and range from R150 to R200.
"It's time to bring my music to my fam – live and in concert with a 10 piece band. I'm excited by the prospect of performing some of my familiar favourites, as well as the new additions," says Proverb. 
We can't believe it's been 10 years since the release of this album, that's 10 years since I was in high school, I clearly remember buying this album alongside Zubz Listeners Digest album, when local hip hop was making considerable strides in the South African music industry. It's 10 years later and Proverb has progressed even further in his career, not only as the most celebrated SA Idols host but also as South Africa's most respected wordsmith.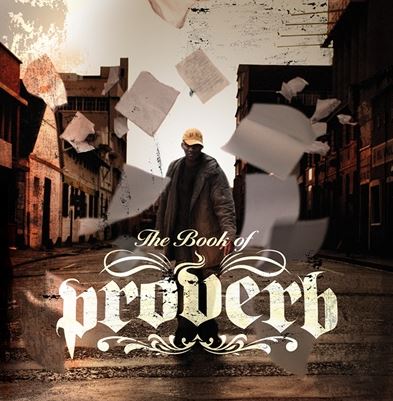 ​
My favourite song from the Book of Proverb was track 11 titled Hip Hop Mentality. This song helped me through the peer pressures of high school and that's what I  enjoyed about the Book of Proverb the most. Whether you were still in high school or married with kids, you could relate to the life lessons this album taught you. Ladies, I suggest you also listen to a track called Will You Marry me from the album as it shows how much of a hopeless romantic Proverb is.
According to his publicist the title of his latest album springs from the idiom "red tape" - referring to restriction, limitation or rigid conformity – while this album aims to break all boundaries and defy the limitations. Proverb's previous albums have had book-related themes, and in the spirit of consistency, the Tape is being Read (Rather than 'Red)- a deliberate wordplay referring to his skill as a wordsmith and author. A tape is also synonymous with old school, so he's taking it back to the old school.