Reason's latest freestyle cover art has become a hot topic.
The artwork for his latest freestlye, entitled Reazus Christ is Cummin', is a picture of Jesus carrying two naked women. The freestyle drops 24 July.
This has left a bitter taste in some people's mouths, leading to the rapper being called all sorts of names, and he has even been accused of being disrespectful. While same have expressed that they respect the rapper for being bold, others are not so impressed.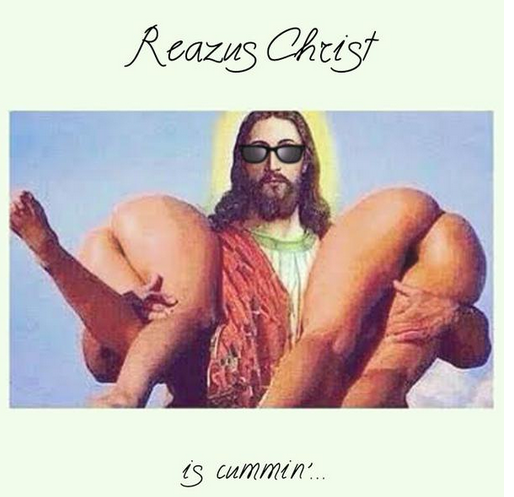 It's quite stupid to expect dedicated Christians to not be outraged by that album cover, even Reason knew it was gonna offend some people.

— Anne D. Tyisi (@Afrika__N) July 21, 2015
*nods in agreement* RT @Geoff_Tweep: Reason's album cover has blasphemy written all over it.

— яєηєιℓωє ℓαℓα♥ (@MissNeyLwe) July 21, 2015
Reason went full retard on that album cover, never go full retard

— Gabadiya (@anda_mduz) July 21, 2015
The rapper took to Facebook to explain himself. He wrote: "People are offended because they think this is an image of Jesus and what I think of him and christianity, when in actual fact, they are looking at a metaphor of how i see myself. Growing up, I was taught that in order to get to heaven and be with my father, I need to be Christ-like and follow in his footsteps.
"With him being humble, forgiving, obedient, anointed and perfect, I've since gone to adopt this notion and this image is a fraction of what i see. An image of myself, the son of God... but tainted by my realities. Realities of promiscuity, substance abuse, hypocritical behavior and spiritual conflict. My truth has tainted a good picture of what we've come to perceive as perfection and this image was the best way i could present that."
What are your thoughts on the artwork?