We think we speak for a lot of South Africans today when we say that Tumi's exit from SA Idols came as a shocker. Last night, the 21 year old contestant performed for the last time after she found herself in the bottom three with fellow contestants, London Louw (24) and Lize Mynhardt (21).
Tumi Morobane impressed us instantly during her Pretoria audition where she performed an impressive rendition of Tamar Braxton's love ballad Love and War. From then on Tumi showed no signs of leaving Idols any time soon. Week after week she and Vincent Bones have shown tremendous growth in the competition with their performances. Our favourite performance from the 21 year old singer from Vosloorus was during the second week of the competition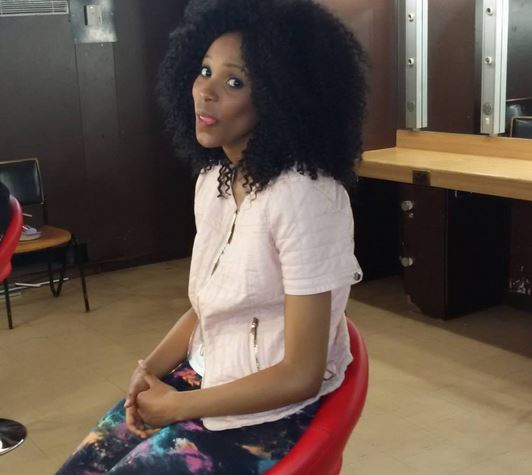 When Proverb announced Tumi as the one to have received the least votes for the week, a shocked London couldn't believe that he had surpassed one of the strongest contenders of this season. His facial expression was priceless. Tumi, who looked some-what indifferent yet composed before the announcement, couldn't really disguise her disappointment as the crowd erupted. We're not sure if they were celebrating London's extended stay on the show or if they were expressing their disappointment in Tumi's exit.
One tweet that gave us hope that this was definitely not the end of the road for Tumi's music career was a tweet from singer Donald.

​
If Donald is serious about that tweet this could be a great boost to Tumi's career, please make it happened Donald!
Though this was a sad night for Tumi, Twitter comedians made light of the situation by sharing these funny posts of their shock too. We must admit these posts made us chuckle a little. 
People are so shocked at Tumi's exit that some are even demanding an audit of this week's votes! It's that serious! "Bring back Tumi" is the cry, but the unfortunate reality is that this is near impossible. For those who didn't cast their votes for Tumi in time, in the words of Drake "Look what you've done!"