Bafana Bafana captain and Orlando Pirates talent Senzo Meyiwa's father has unwittingly become a social network sensation after his pose in an image of him at his son's funeral on Saturday has been usurped in honour of his son, and in honour of some fun.
When arriving at the funeral on Saturday, he was photographed leaning out of the car window.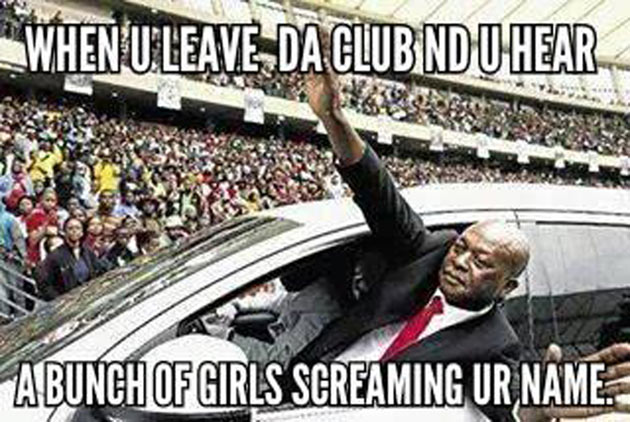 His pose was most likely aimed at emulating one that Meyiwa was popular for in his short tenure.
Now, Twitter is going mal - everyone who is anyone is doing their own version of his pose, leaning out of trolleys, doors, and cars and posting their images alongside the hashtag #NotSenzosDad.
It is a testament to South Africans because whenever there is bad news, we make fun of it to lessen the blow.