They've been through so many trials and tribulations, from lyrically fighting through rap battles to freestyling off the top of their domes. ShabZi Madallion and Bigstar Johnson have stood triumphant as the last two rappers to survive the first season of The Hustle.
Tuesday night's episode surprised many when a massive move by the judges saw Shane Eagle evicted from the house, after what was the most intense episode of the season. We also saw Quickfass Cass exit after ShabZi Madallion proved that he was a force to be reckoned with, securing his top-two spot in the competition.
Bigstar Johnson, who has been gunning for the number one spot since the first episode, has been so consistent with his drive to win that he has out-hustled most of the contestants.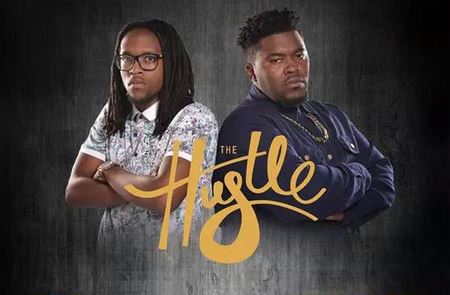 "I am very excited; I have been preparing so I am ready to face anything that comes my way. Judging from social media, I think I have a chance of taking it but you can never be certain," Bigstar Johnson said.
By the looks of things, Bigstar Johnson has a very large female fanbase:
I'll forever say you hella fiiiiiine - BIGSTAR #TheHustle

— Anele Mdoda (@Anele) August 25, 2015
I hope Big Star Johnson takes it #TheHustle

— Azania (@Azania_) August 25, 2015
Aaaaaaaaaw!!! Big Star has to actually record that song. #TheHustle

— KING LOOT (@LootLove) August 25, 2015
For ShabZi, getting this far still feels unreal, but now, more than ever, he believes in his craft. "I'm very humbled to be in the top two. Initially, I was just aiming to be in the top five, but it gives me hope to know that every performance has got me through."
On what he thinks his chances are of taking the ultimate prize, he added: "Right now it's really 50/50 – it will all depend on how the people vote".
Bigstar Johnson and ShabZi Madallion will go head-to-head for the ultimate prize, which includes a R250,000 cash prize, a recording and management deal to the value of R250,000 with The Vth Season, a PR management deal with African Star Communications, a music video worth R100,000, and an opportunity to perform at Maftown Heights in November. The runner-up doesn't go home empty-handed, as he will receive a whopping R50,000 cash prize.
So who do you think is going to be the ultimate hustler? Bigstar or ShabZi? Let us know in the comments section below.