Terry Pheto can do no wrong in our eyes.
The actress and producer looks breathtakingly beautiful in her Previdar spread. Terry, who is also featured on Charlie Vundla's latest movie Cuckold, is the online mag's latest cover star. 
Among other things, Terry talks about what she's greatful for as a woman, how women are represented in the media and what she thinks about Kim Kardashian's rise to success. Yes, the Kardashians are still a thing and it doesn't seem like they'll ever go away.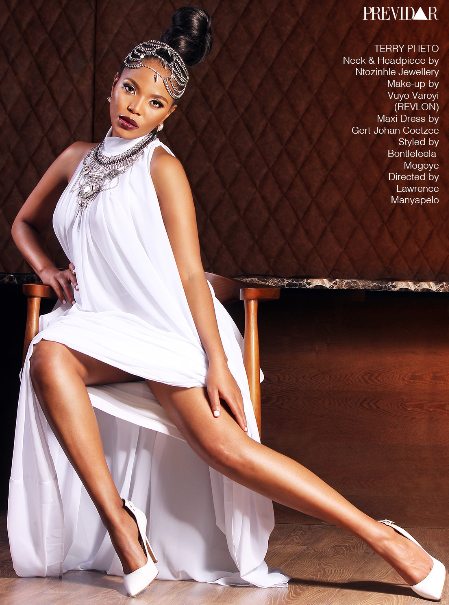 Anyway, speaking about Mrs West, Terry told the mag: "There will always be those phenomenal stories and Kim Kardashian is one of those. Sometimes you don't have to explain a phenomenon; it doesn't always have to make sense. I respect the fact that they identified an opportunity and they went for it."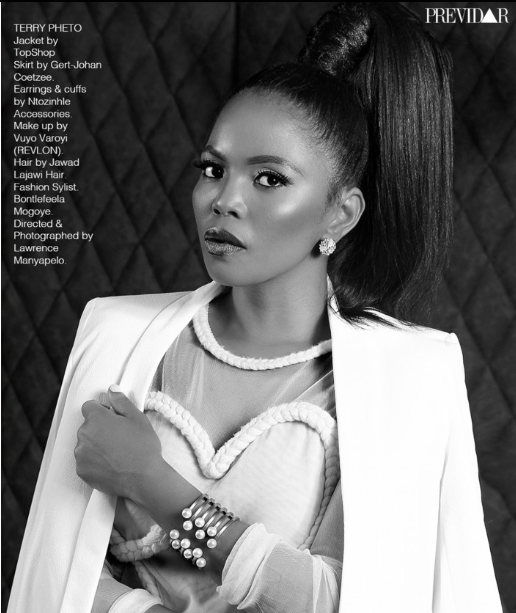 And our favourite quote from Terry's interview? "I would like to see more women take charge of their lives and take the drivers seat, don't wait for handovers or left overs. I'd like to see more women writers, women pilots and chefs..." 
Read the full article on previdar.com. 
Image credit: Instagram/Previdar.com