A few weeks ago ZAlebs had mentioned that Terry Pheto was headed to one of the most renowned film festivals in the world. The actress who co-produced the film, titled Ayanda & The Mechanics, headed to the film festival with Isibaya actress and dear friend Mampho Brescia.
Speaking to SABC 3's Afternoon Express, she mentioned how she fell in love with the script and how she was approached to first act in the film, and then become the co-producer.
"I came across a script, at the time it was called Ayanda and the Mechanic, a couple of years ago with Sara Blecher. I fell in love with the script and had a meeting with her and she wanted me to play one of the characters there. We spoke about that and were like 'actually, maybe we should co-produce this together' and we started working on the project and now it's ready & will be screened at Cannes."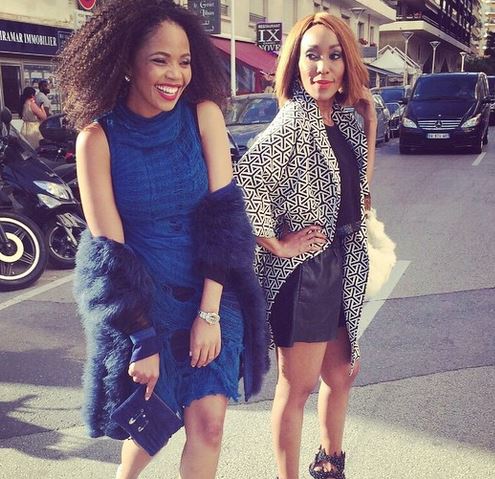 Fast forward to a couple of weeks later, she is walking the streets of France looking oh-so-fabulous with Mampho in preparation for the screening of Ayanda & The Mechanics. Well done and good luck to the ladies of Leading Lady Productions. We hope that this Cannes experience is nothing but a success.