Thando Thabethe has sadly lost her brother, Sibu. 
On Friday morning, Thando took to Instagram to share a picture of herself with her brother. The pic was quickly flooded with messages of condolence from friends.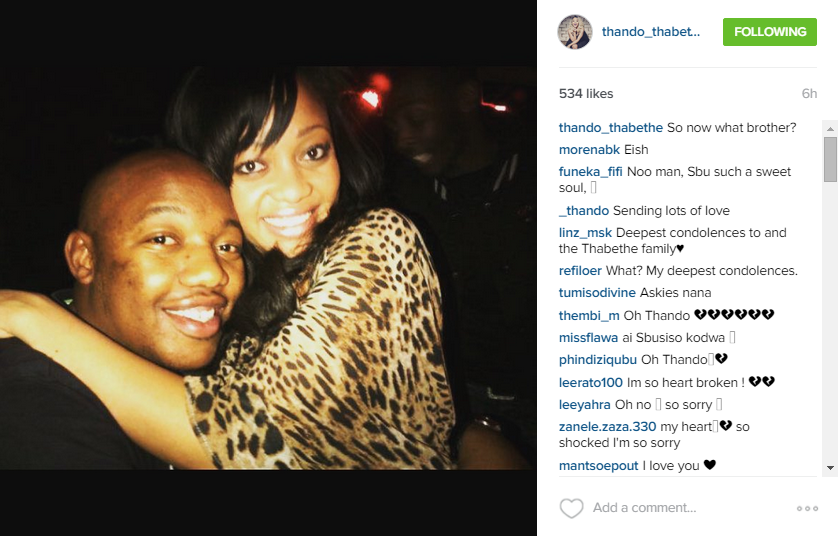 In a statement, Thando's publicist Jarred Doyle said: "The family appreciates all the kind messages of support and the love. Thando and her family have requested for privacy during this difficult time." 
We send our condolences to the Thabethe family during this difficult time. May his soul rest in peace. 
Image credit: Instagram