Trevor Noah has made it, hey?
The South African comedian has yet again showed us how great his life is after sharing another star-studded picture. Trevor, who recently shared his pic with John Legend and his wife Chrissy Teigen on Instagram, posted another legendary snap.
This time, Trevor's pictured with American singer Lenny Kravitz and top comedian Chris Rock. The cool thing about this is that the snap was taken by Questlove. Trevor wrote on Instagram: "A random New York night turned into magic. The best part is that @questlove took the picture."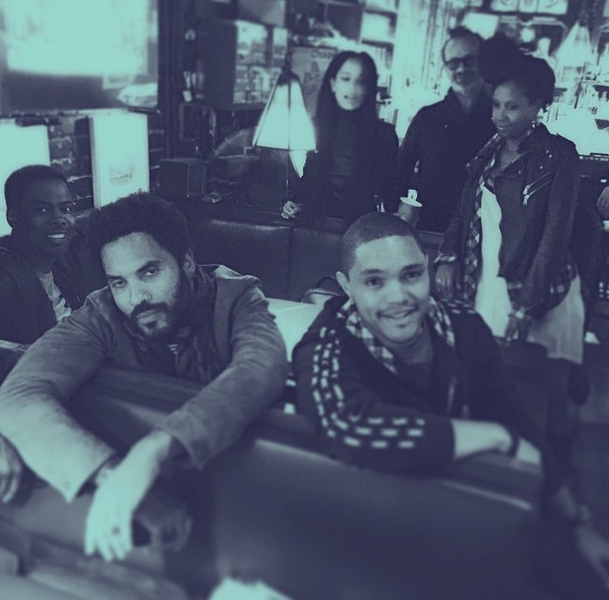 Trevor has really won this life thing. We wonder what he was discussing with these legends. We're so jealous right now. Seriously!