Everyone from
Babes
&
Mampintsha
to
Lasizwe
and
Cassper
are cracking jokes about the
coronavirus
, and by the looks of it, it's not going to end anytime soon ...
Trevor Noah
- one of SA's top comedians, and host of
The Daily Show
- is another Zaleb who's jumped on the bandwagon of poking fun of COVID-19 aka Cory V.
Trevor took to his talk show to joke about the deadly virus, which has now infected 17 people in Mzansi.
"Whatever you do, don't look into a mirror and say coronavirus three times," he quipped with a smile
Trevor also opened up about how 'social distancing' - meant as a safety precaution to prevent the spread of the virus - will now be used as a method to become more anti-social.
"Don't breath on me b****" he said to his audience.
It will also see a spike in break-ups, jokes Trevor.
"Hey baby, you know I love you but the World Health Organisation says we need some space," he laughed.
Watch the video below;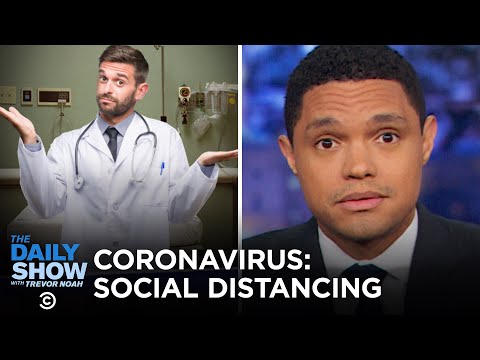 Trevor has had to defend himself from criticism of his coronavirus jokes from his American fans.
He said on a previous show; "Where I'm from we laugh at everything, we don't care. We cannot stay depressed. It's just not our thing...if coronavirus would get to South Africa, my people wouldn't panic....They'd just make fun of it until it goes back to China crying"
Preach it Trevor!
Image credit: Twitter @TrevorNoah