Trevor Noah is on a roll!
The South African comedian, who has been announced as Jon Stewart's replacement on The Daily Show, is already rubbing shoulders with Hollywood A-listers.
Trevor, who attended the Met Gala on Sunday evening, made us jealous after sharing his selfie with John Legend and his wife Chrissy Teigen.
He posted the picture on Instagram and captioned it: "Last night at the Met Gala. Good times. There are 3 people in this picture - 1 is very beautiful, 1 is a Legend and one is loved dearly by their mother. #MetGala #SmoothSelfie #GoodTimes."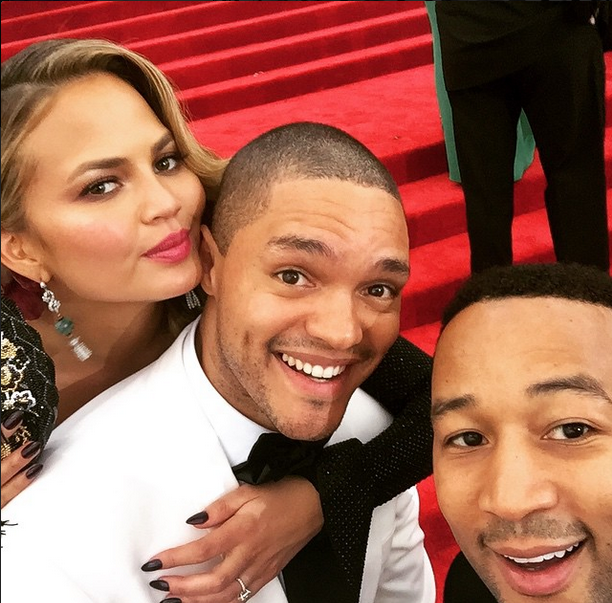 To add to this, a few weeks ago he was spotted with Jerry Seinfeld and Larry David! He's really having the time of his life out there.