Tsholofelo Maseko is making a very strong statement right now. 
The actress and TV presenter has decided to show off how proud she is of her Ndebele heritage by dressing up in her traditional attire - and braless - and going out on to the streets to show it off. 
In a series of pictures uploaded on Instagram, the media personality, who is seated in the front seat of a taxi, shares her experience about going out in public clad in her Ndebele gear.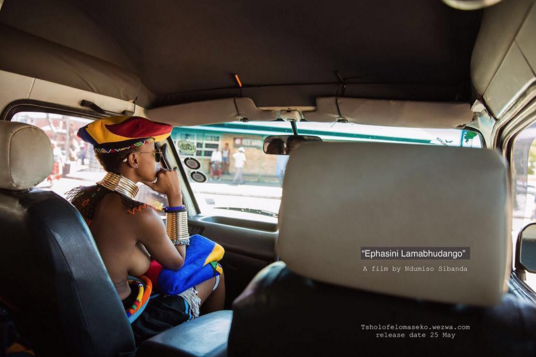 She captioned the first picture: "I won't lie I had never been more terrified in my life. Angazi (because) why ngoba mina la ngibuya khona (where I come from) this is the most beautiful you can be!"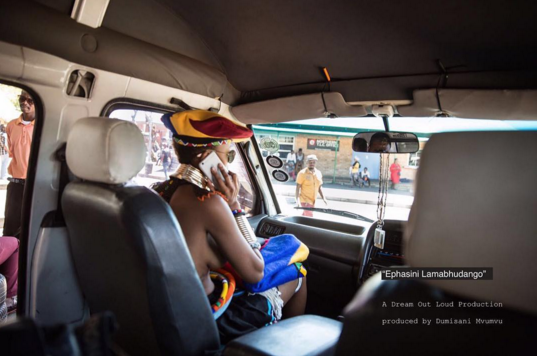 Her second snap was captioned: "Believe it or not the taxi drivers made me feel the most comfortable. They all stood up and greeted me in Ndebele."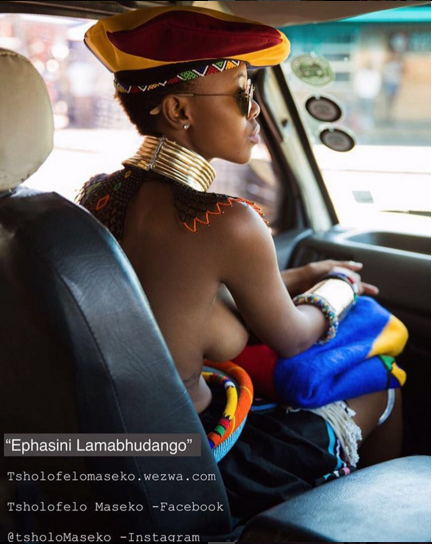 Tsholo explained how she has lived in a world where people, mostly men, either walk straight into you, or grab you. 
She added: "I felt like a human and not a piece of meat. I wanna look and feel like this everyday, but does the world I live in have a place for this kind of beautiful or this kind of confidence?" 
It looks like the actress is working on a project, which will undoubtedly spark a lot of debate. We can't wait to see it. 
Image credt: Instagram