The 9th season of SA Idols is shaping up to be one of the closest and most unpredictable yet. It appears that the winner of this season will have to be at his or her best every week, as any slip up or sub-par performance will be pounced upon by the judges. Unfortunately, Tumi Lesejane was the first to make this unfortunate discovery as she was eliminated from the Top 10 last night.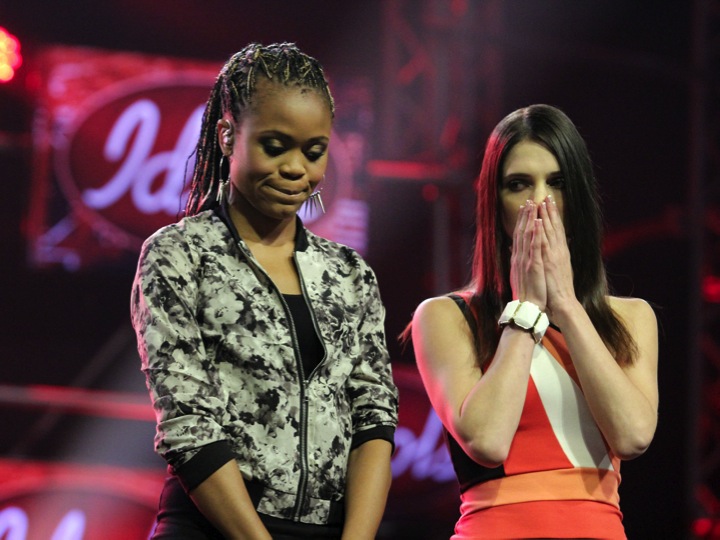 Tumi, As she finds out she's been eliminated from this year's SA Idols
Tumi's rendition of Berlin's "Take My Breath Away" on Sunday night did not do enough to convince the South African public that she deserves a spot in the next round. The judges were underwhelmed on the night, knowing she could have done better. 
Tumi was one of a handful who was identified as an early favorite to possibly go all the way to the finals. As early as Hell Week, she was blowing judges away and earned plaudits from the 'Mean Judge,' Randall Abrahams, who was not shy to admit that she looked the part and she was a 'Pop Star'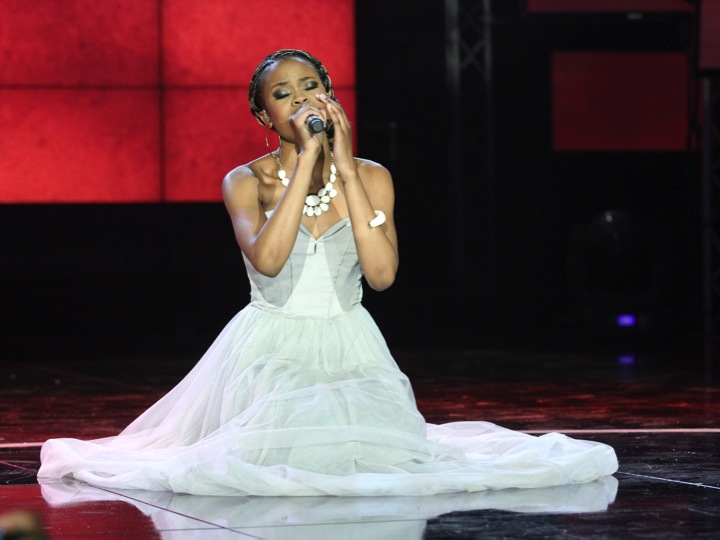 Performing Berlin's "Take My Breath Away" Was not enough for Tumi this week. 
While her performance didn't take any of the judges' breaths away, Gareth Cliff admitted last night that he was surprised to have seen the singer be the first to be eliminated. The 5FM Dj confessed, "There were people who were worse on the night" 
Despite the disappointment, none of the judges chose to use their one SAVE for the season, and perhaps rightfully so, considering the quality of contestants that still remain in the competition.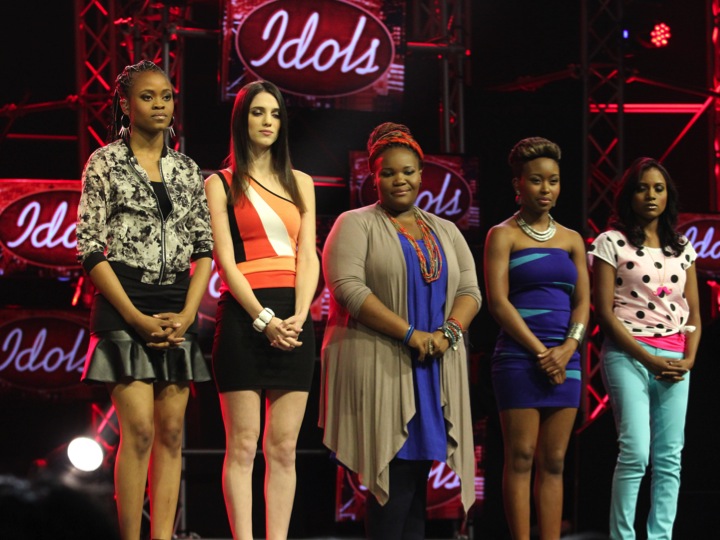 The SA Idols​ girls as they wait to learn their fate on the Live Results Show on Tuesday night.
Tumi will consider herself mildly unlucky to have left at such an early stage of the elimination rounds, however her departure will serve as a reminder to those that remain that performances have to be at their absolute best. Anything below that, will be eliminated. South Africa will not be lenient! 
Images Courtesy of Mnet Media Magic