Vusi Nova
's biography is a story about how a man continued to work hard despite what life threw at him.
The musician is known for his romantic and heartbreaking love songs.


His music is often inspired by his personal relationships.


Vusi has no problem giving his fans a glimpse into his heartaches as he believes his music helps heal those going through something similar.


The Afro-soul star has been nominated for several big awards. He took home "Best Afro Pop Album" at the 2017 South African Music Awards (SAMAs).

His career and personal life have been filled with controversy, but there have also been many triumphs.


Vusi Nova age
Vusi Nova was born on September 24, 1984. He grew up in Port Elizabeth's New Brighton Township. His real name is Vusimuzi Nongxa. Music has always been a big part of his life and Vusi can't remember wanting to be anything but a singer. When his primary school teacher asked him what he wanted to be when he grew up, he said he wanted to make music.


"For some reason, other kids would laugh and that didn't feel good because being different was scary as a child. But growing up, I realised music is my calling. I feel God put me on earth just to make music and I'm absolutely okay with that. I understand my purpose in life," he told the Citizen newspaper in 2018.
Vusi Nova songs
Vusi Nova has recorded many songs over the past decade. He first two albums, Walk Into Light (2013) and Did It For Love (2016), helped introduce him to the music industry but his third offering, Nanini Na, made him a big star. His fans related to the personal love stories that inspired the music on the album.


His rendition of Ettta James'
I'd Rather Go Blind
also won him some new fans. He dedicated the song to his late mother. She died in 2005. His version of the classic touched many people and helped him gain fans all over South Africa.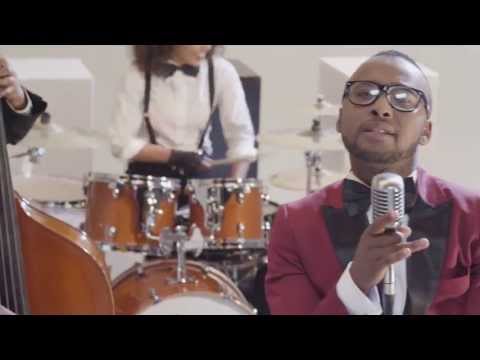 Vusi's fourth album, Manyan' Nyan (2018), is one of his most personal projects.


"The message this time around is that, even though I have been through so much in terms of my past relationship, I still believe in love. At the same time, I think everyone will have at least one song that they relate to," he told The Herald.


Here's a look at some of Vusi Nova's hit songs:


1. Thandiwe


2. Ndikuthandile


3. INTLIZIYO


4. As'phelelanga


5. Zungandithembi


6. Zungandithembi
Vusi Nova brother
Vusi Nova is not the only famous person in the family. His older brother Sisa Hewana is a well-known actor. Sisa starred in popular SABC 3 soapie, Isidingo. He played a character named Skhumbuzo Nzimande. Sisa appeared in Vusi's Nguwe music video.


Vusi describes Sisa as the "tough" sibling who always has his back.


"Sisa is tough and I am a softie… He's just an amazing brother. He's always fighting my fights. I've had to break away from that the older that I got, we fight all the time but we love each other," he said during a Metro FM in 2017.
Vusi Nova gay
Many of Vusi Nova's fans have been convinced for years that he is gay. Rumours about his sexuality started in 2014 when a satirical website published pictures of the singer with another man. The website claimed they were a couple. The report claimed Vusi jetted off to an island to marry the man.


Vusi tried to ignore the claims but admitted it hurt him when the rumours persisted. He was asked about the rumours again in 2017 but declined to confirm or deny the reports. Vusi said he did not need to explain his love life to anyone and enjoyed keeping people "guessing" about his relationships.
Vusi Nova getting married
Despite a fake news report claiming in 2014 that Vusi was planning "the mother of all gay weddings" with a man named Joseph Safra, Vusi revealed in 2016 that he is not married. He also denied popping the question. He did, however, say that he had a special lady in his life. Vusi described the mystery woman as "supportive". He said he was over the moon.


"There are people who think that we are dating. She is a very good friend of mine. I've known her for a very long time, she's been instrumental in my very first album because she introduced me to my producer," he told ZAlebs.
Vusi Nova controversy, rumours
Vusi Nova has had a few controversies over the years. He was
arrested in 2018 for fraud
and money laundering. The singer was and his co-accused, Jonathan Searle (later identified as Aeghatidis Andreas Socrate), allegedly defrauded an elderly couple of nearly R1 million. According to
The Star
newspaper, Jonathan allegedly told the couple his name was 'Dr Joseph Safra' - chairperson of Safrasa Investments.
Jonathan allegedly offered the couple fake jobs and claimed they needed to pay R1 million to secure their employment at the company. The money was supposed to pay for shares in the company. Vusi was accused of signing the false employment contracts, which claimed he was the chairperson of the company. The musician has denied the allegations but could not talk about the matter in the media as the case was still under investigation.
In August 2017, Vusi was
kidnapped in a hijacking
. According to news24, he was hijacked outside his Johannesburg home by four armed men. The hijackers dropped him off between Eldorado Park and Brixton an hour later.
"He phoned in from someone's phone to say he is alive and he was rushing to Brixton Police Station. He was stripped off everything," Muthaland Entertainment's Jead Stehr said.


In late 2018, Vusi was accused of stealing his hit single,
As'phelelanga
. He recorded the song to pay tribute to late musicians, Sfiso Ncwane, Hugh Masekela, Mandoza, Robbie Malinga and Brenda Fassie. Vusi said the song did not belong to anyone as "it's public domain". He grew up listening to the track as a child and compared it to nursery rhythm.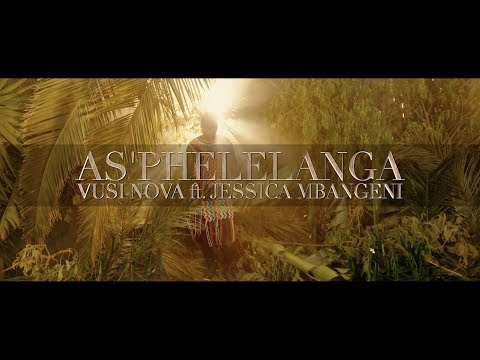 Vusi Nova and Nathi Mankayi
Vusi Nova and fellow musician Nathi Mankayi were once close friends. But Nathi revealed in September 2018 that he would never work with Vusi again. He was adamant that he had no beef with Vusi, but did not want to be associated with his old label, Muthaland Entertainment. Nathi left the label to join Gallo in June 2018. Vusi remained with Muthaland.


"I will not work with Vusi. There is no "beef" between Vusi and I. The only problem between us is Muthaland. I cannot work with Vusi while he is still there… I cannot even write songs for him anymore, because they won't be for him but the company. If I help him, I will be feeding my enemies," Nathi told the City Press.
Vusi Nova car
Vusi Nova bought himself a Range Rover Sport in 2017. He took to his Instagram page to share a picture of his new wheels. "Results of hard work! Just trying to inspire you because I'm inspired every single day of my life," he wrote.
Before splashing out on his expensive new ride, Vusi owned several expensive cars including an Audi.