Renowned novelist and poet Zakes Mda
, left many tweeps rolling on the floor with laughs when he took a jab at
comedian Nina Hastie,
for her drug addiction and for saying that, social media was not there when she struggled with her addiction.
Nina
said she is grateful for being clean and sober for an impressive 6 years now. But she probably did not remember that Facebook was launched in 2004 and Twitter in 2006.
Zakes
responded and said, maybe she might have been high because social media was already a thing during that time. Probably sis suffered from amnesia and we don't blame her.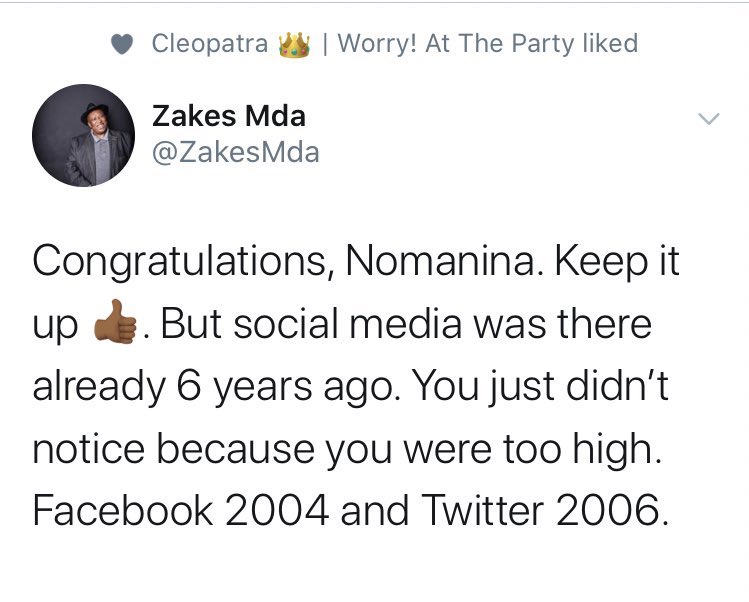 Zakes
deleted the tweet and while some were expecting Nina to clap back, the artist spoke about
Nina's
upcoming show like nothing had happened. Well, they are very tight-knit so that is the case. But tweeps reacted to their tweets with mixed reactions, some thought perhaps sis was just taking a jab at AKA who was accused of being high yesterday.
Nina opened up about her drug addiction on Zaziwa about a few years ago and spoke about how real it is, we salute her for defeating it.
Main Image Credit: W24
Read more :
Cassper Nyovest Responds To Insults At His Famil