So, whilst some of us are cuddling up on the couch with some great comfort food and a movie, some of our entertainment personalities are living fabulously amidst this freezing and gloomy weekend.
It's clear that no cold weather shall prosper when it comes to staying fabulous and glamorous it seems. The likes of Khanyi Mbau and musician, Leeann Dlamini amongst many celebrated in style at the Moët & Chandon Flute and Tute event held at an undisclosed venue in Joburg.
Dressed in all black and finishing her attire in a sexy pair of red-bottom gold heels, Khanyi reminded us yet again why she used to be called the Queen of Bling. How fabulous does she look in this tub of gold?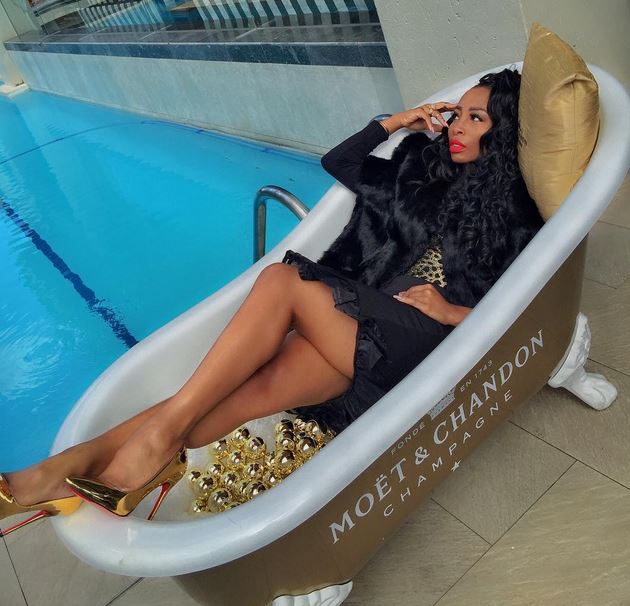 It's funny how these ladies make it seem like this is such a warm day, knowing very well that this has to be one of the coldest weekends we've experienced in Johannesburg this year. But we guess when you're good at looking fabulous the weather means nothing to you.
Actress and entrepreneur, Thuli Thabethe, was also there and we also found out that she was actually the organiser of the event. By the looks of things, she did an exceptional job at it too.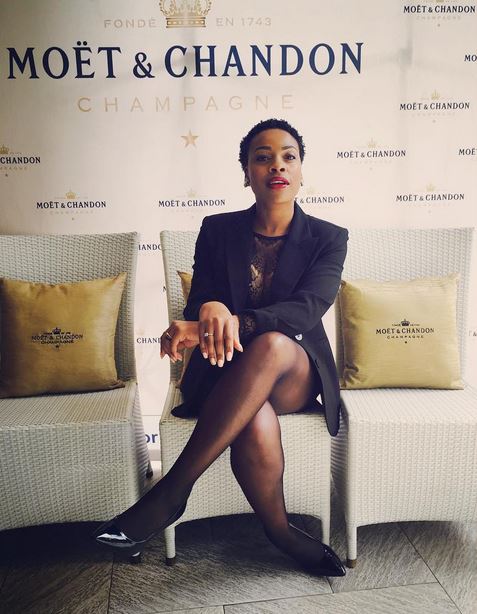 What's also interesting about Thuli is that even though she and Tbo Touch are no longer together, they're definitely making things work when it comes to business. Thuli has shown great support to Tbo Touch's latest female fragrance, Touch Femme. Isn't she the greatest baby mama!?