Rhythm City actress Ntando Duma is known for pushing fashion boundaries, and embracing her sexiness.
But her latest look might be too risqué  - even for her! 
The TV personality left very little to the imagination when she decided to do some grocery shopping in a see-through body suit and grey leggings.
If it wasn't for a floral print covering her lady bits, she may very well have flashed everyone she saw that day.  
She undoubtedly turned heads, and got people talking with the sexy look though. 
You have to admire her confidence, because walking out the door in a tight turtleneck top is PG for us! 
READ: Ntando Duma's cheeky OOTD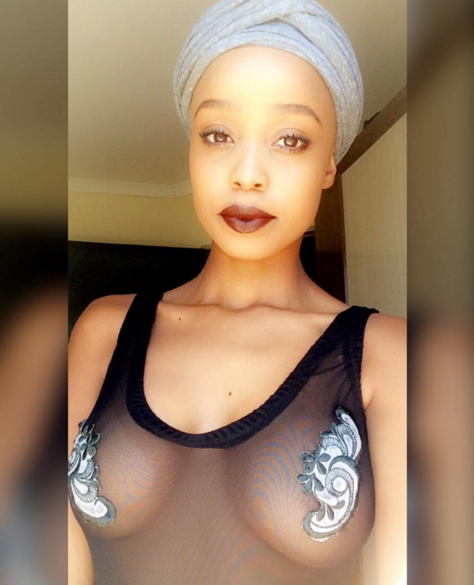 Video: Ntando Duma irritates twin sister
Image credit: instagram/ dumantando