POND'S Flawless Radiance recently launched their newest addition onto the scene: their BB Cream but, what is BB cream?
Aside from POND'S Flawless Radiance, we've recently seen an influx of different BB creams, from various different brands, all claiming to do the same thing. How do you determine which brand is telling the truth, and which is just riding the wave of publicity the product is currently having? To help you decide, we'll go through what BB cream is, exactly, and how it's supposed to work, and you can decide for yourself.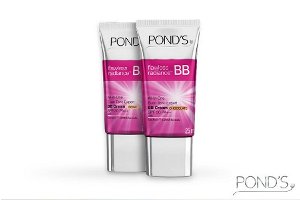 BB, or Blemish Balm, cream was originally formulated as a light cover and a protective layer for people who were recovering from cosmetic surgery or laser treatments (which now explains how some celebs have gotten away with it!). It is a tinted cream which provides light coverage, and often contains UV filters for sun protection. POND'S Flawless Radiance BB Cream comes in two shades: chocolate and beige, both with an SPF of 30. It also forms part of the POND'S Flawless Radiance GenActive range, evening skin, and nourishing it with Vitamin B3, Vitamin E, Allantoin and Super Optics. These special ingredients leave your skin smooth and radiant, and bring out your natural beauty.
The cream is not heavy, and smears over your skin easily, providing even coverage, rather than getting caught in one place. It's a great primer, or light base, used on top of your usual day cream, for women who aren't used to heavy make-up, and comes in a hand-bag-friendly container, great for when you need to touch up on the go.
It has a delicate fragrance (but only if you really take a whiff) which is great for your nose and your skin. It's also gentle on sensitive skin.
This is really a great option for light and effective coverage. It's also very affordable, selling at R89.99 from leading retailers. POND'S Flawless Radiance has really come out with another great product, proving that they are indeed leaders in beauty.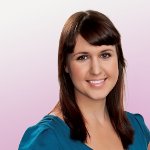 Author Info: Lauren Mc Diarmid
Lauren Mc Diarmid is a freelance writer, editor and all-round word guru.