The SAFTAs have come and gone, but we still can't get over the red carpet looks from some of our favourite local stars. 
The SAFTAs trended for most of Sunday and Monday and even though the reason for it trending was not necessarily positive, we were glad to see that most of the attendees were dressed to impress on the red carpet.
Here are some of the looks from the night, spot any outfits that caught your eye?
Liesl Laurie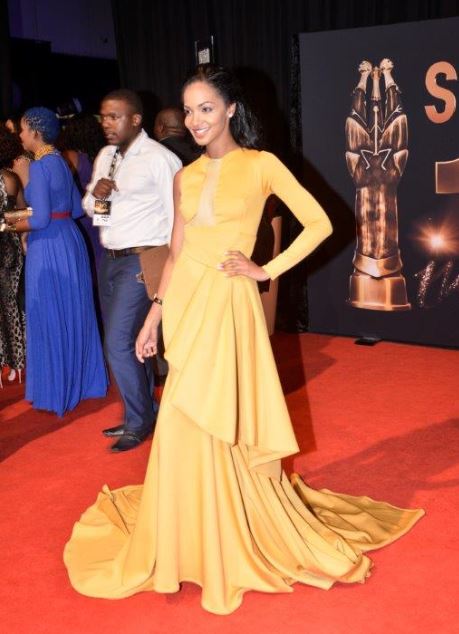 Miss South Africa Liesl Laurie attended the awards in a mustard-like, one sleeve gown. We're not sure about the dress but it seems like she was very comfortable in it. We guess she opted for comfort more than fabulosity. 
Jen Su, Mampho Brescia and Thapelo Mokoena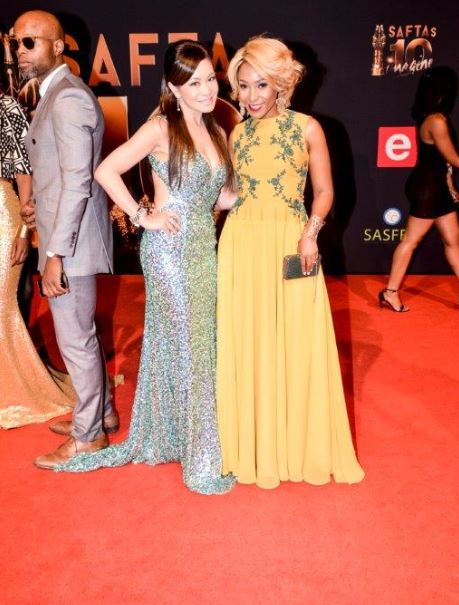 We could be a bit harsh on the ladies but the only outfit we liked in this picture was Thapelo's suit. Jen Su and Mampho Brescia's gown, were nothing to write home about but none the less the ladies looked ok.
Mr and Mrs Mokoena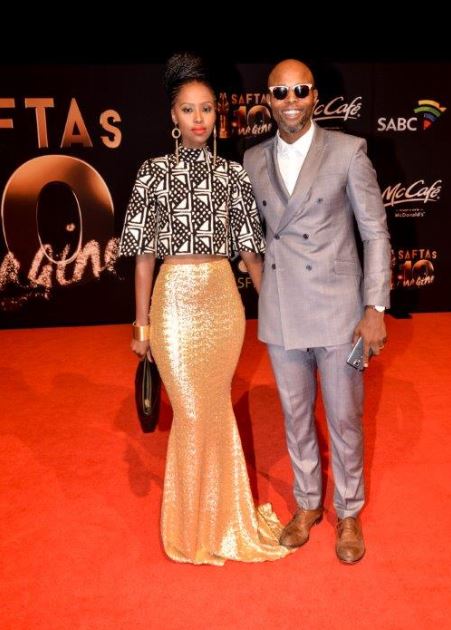 Sorry, Thapelo but your wife Lesego absolutely stole the spotlight. Lesego looked gorgeous in a monochrome top, which was our favorite piece of the entire ensemble, and a gold skirt. 
Mmabatho Montsho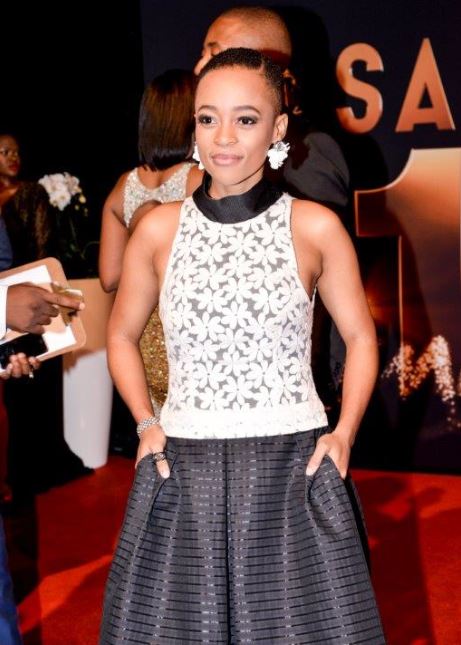 Happiness is a Four Letter Word actress Mmabatho looked refreshing in her floral black and white outfit and short hair - sometimes keeping it simple is the best you can do for your outfit.
Vusi Kunene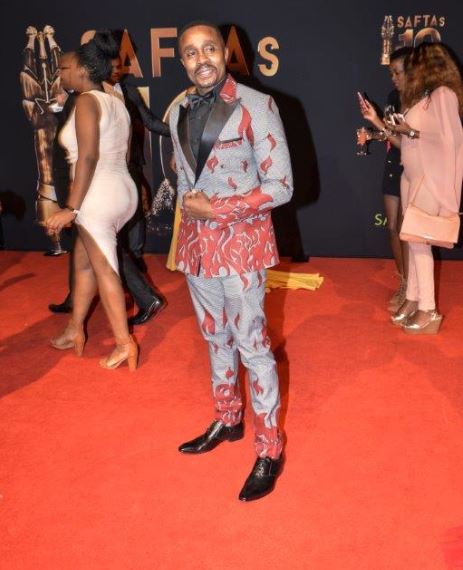 Undoubtedly one of South Africa's most talented actors, Vusi Kunene always wins when he's in front of the screen, doing what he does best. However, he lost a few points with this printed suit. African print outfits are usually a safe way to go, unfortunately not this time.
Nomzamo Mbatha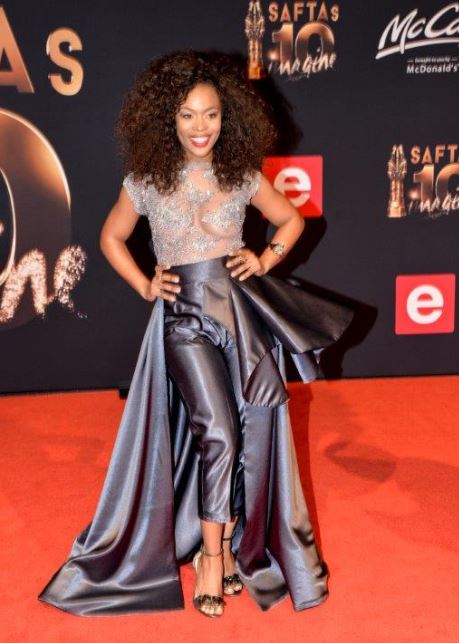 Eish! We are not sure what look Nomzamo was going for here. 
Somizi Mhlongo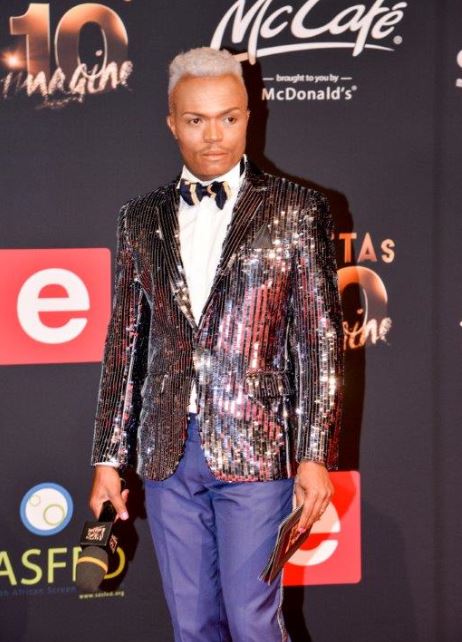 Conformity is a term that you'll never hear Somizi utter, so it comes as no surprise that he ditched the conservative black tie look in favour of something sparkly. We loved his glitzy suit jacket and blue pants combo, and don't get us started on those amazing eyebrows! 
Bonang Matheba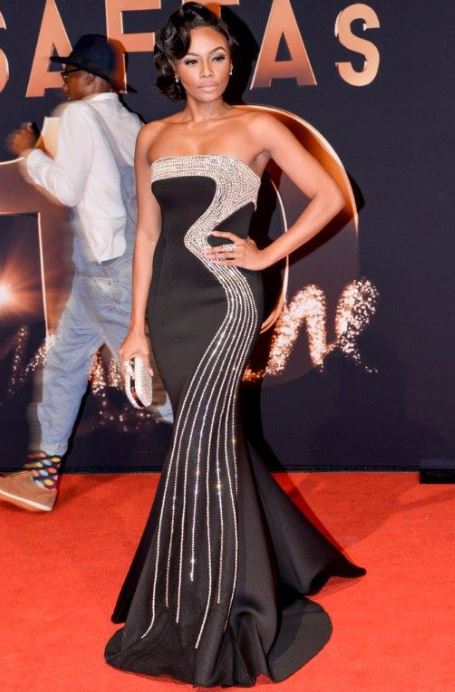 Need we say more?
With an A-list glam squad, Bonang can never go wrong.
Nambitha Mpumlwana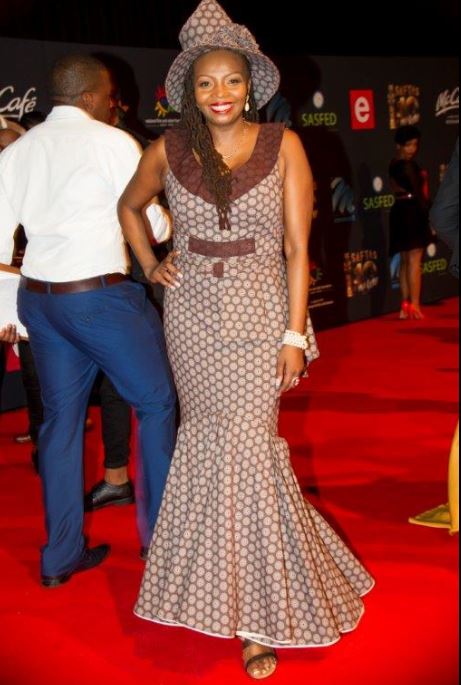 We usually love traditional outfits, especially when they are being shown off on the red carpet. 
Nambitha's traditional dress is great, but we think she could have done without the hat. Your thoughts?
Thambi Ngubane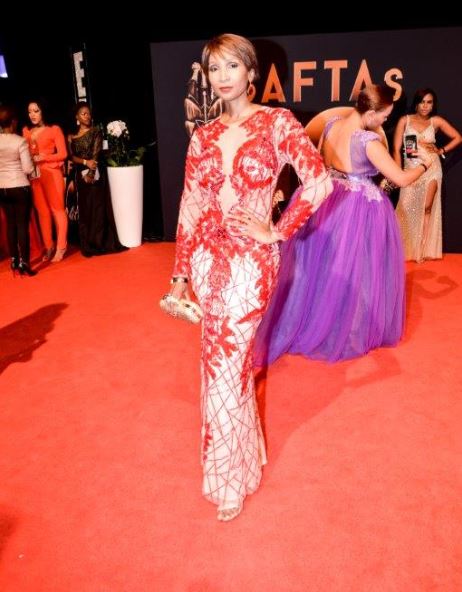 If you don't have anything nice to say, just say nothing at all, therefore we shall reserve our comment on Thami's look.
Lucia Mthiyane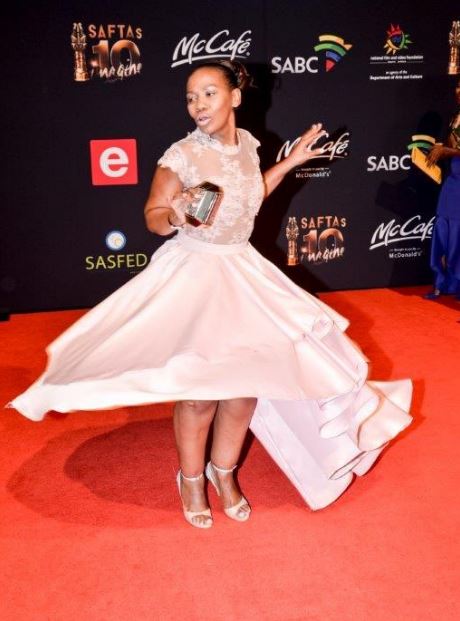 When you look good, like actress Lucia Mthiyane, you feel good!
Image Credit: Supplied