This past Saturday marked the return of the annual Sansui Summer Cup hosted by the province of Gauteng.  The glamorous horse-racing affair took place at the Turffontein Racecourse and everyone who is anyone in Gauteng put on their best garments and killer shoes for a day out filled with racing, entertainment and prizes.
Power FM radio personality and the first-ever face of Sansui Summer Cup, Azania Mosaka, made a grand entrance by arriving in a helicopter wearing a striking royal blue dress to nearly 20 000 race day revellers designed by leading designer - JJ Schoeman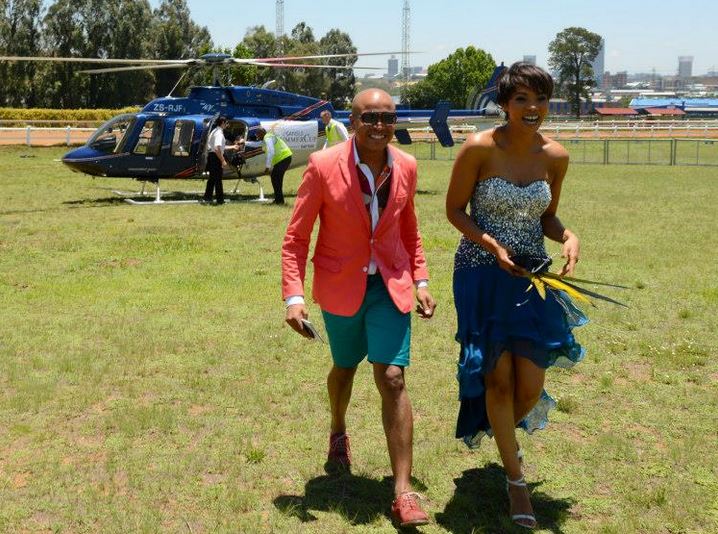 Credit:  Peter Morey Photograpic
"Mosaka cut a statuesque figure in the exquisite gown. I added a strapless bodice encrusted with sequins, crystals and beads. I then created a flowing flirt-skirt in pure silk chiffon which would reveal the dramatic undertone of ocean blue green." Said JJ Schoeman on the fabulous dress.
Horse racing wasn't the only competition on the day as celebrities faced off against each other in the Sansui Phumelela Gaming Charity Dash over 100m.  Even Azania exchanged her gorgeous heels for a pair running shoes to compete and raise funds for The Rainbows and Smiles foundation.
Azania competed against other formidable media personalities like Nicole Da Silva, Khanyi Mbau, Bonang Mathebe, Thembi Seete, Somizi Mhlongo and many more. 
Ironically the race was won by racing driver for Ferado Racing – Gennaro Bonafede who handed over a cheque of R120, 000 to the nominated charity. An early Christmast gift to families of children suffering from life-threatening diseases.
It's always comforting to know that our celebrities are not only about club appearances, scandals, popping bottles and awards.  What beneficial community service has your favourite celebrity done lately?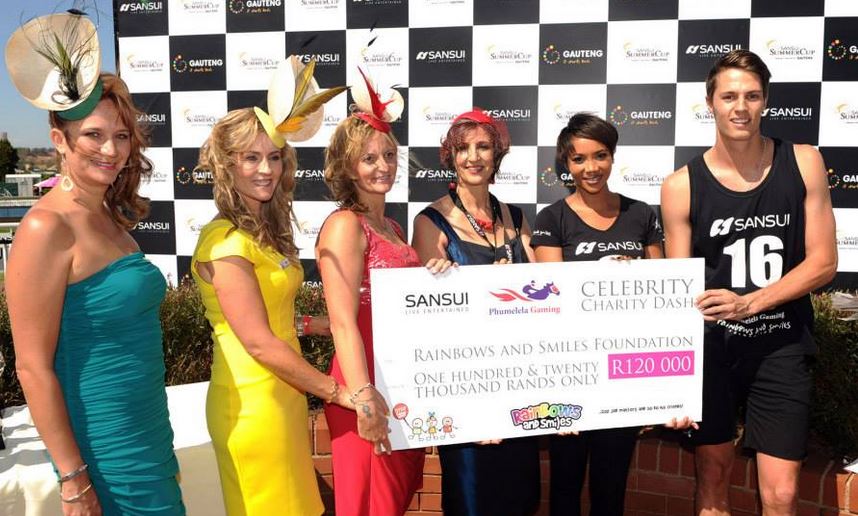 Credit:  Peter Morey Photographic