If you are a fashion follower and follow fashion blogs, then you definitely know who Sarah Langa Heaton is.
She is that blogger who has all the latest fashion items and who seems to look good everywhere she goes.
If you follow Sarah on Instagram, she makes you want to spend the last cent you have on clothes. Eish!
She is the fashion "IT" girl.
ZAlebs had a chat with the stylist and blogger to find out about her love for fashion and found out who she is outside of her work.
Hi Sarah and welcome to ZAlebs, do you read our stories online?
Hi ZAlebs, thank you for having me. Of course, I read your online stories, it's the only way I can instantly get all my local gossip news.
Who is Sarah Langa Heaton?
Sarah is a young, mixed-race girl who is obsessed with fashion. I grew up in Soweto Mofolo before moving to the city in Observatory to attend school. I've always been exposed to diversity and it's allowed me to feel free in the way I express myself and interact with people.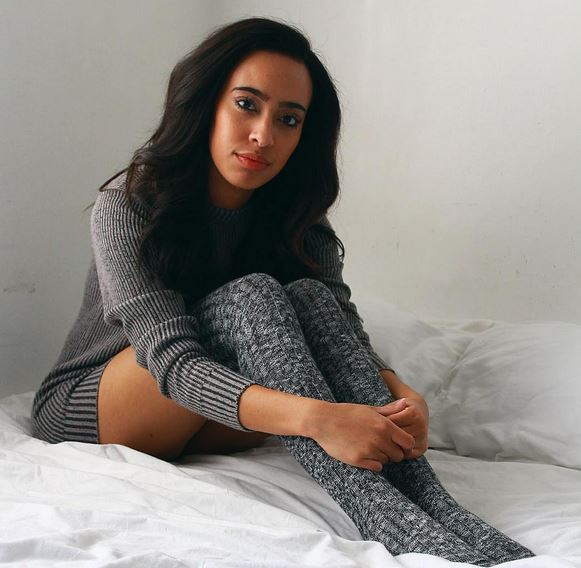 I got to know you more through Instagram, I have always liked your fashion style and I've always wondered if you are a "shopaholic" lol or do you get sponsored? Please explain if your posts are part of advertising or personal?
Thank you. For me it's a mixture of both. As an online media influencer, you are seen as a producer and consumer of media and advertising, so I make sure that through every post even though sponsored, I structure the post so that it reflects my personality and the brand I am creating for myself. Authenticity is very important for me, so I make sure all the brands I work with are aligned with my personality and my audience.
When did your background in modeling and fashion begin?
I started modeling at a very young age. Before I could even utter a full sentence, I found myself on magazines as one of the Jet Kiddies models. In high school, I tried joining ICE models and got rejected because my African hips didn't make it to sample size. I later decided to do my own thing and start interacting with people in the fashion industry at events. I also started interacting with my social media accounts and before I knew it I had built a large following and people wanted to work with me and this brand that I had subconsciously created. 
What do you do with your personal clothes that no longer fit you or you no longer like?
I usually donate clothes that no longer fit me or clothes that I no longer like (which rarely happens, I love all types of clothing and I find potential in every piece I own or buy). I donate big clothes specifically because I have no intention to gain weight, clothes that are small I use as a source of encouragement to lose weight and at least channel my body goals towards those items.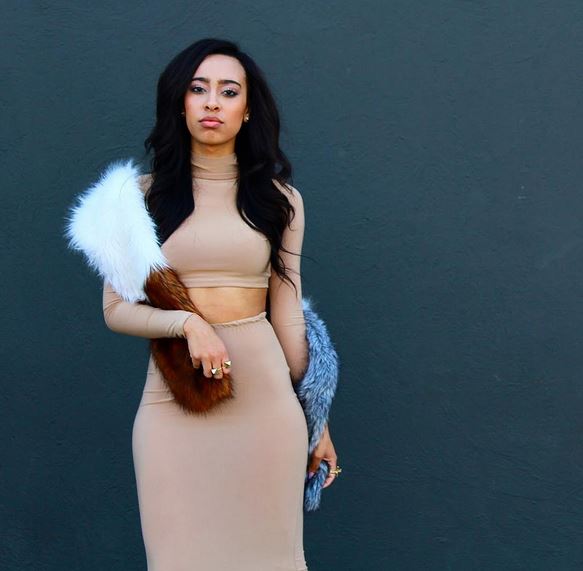 In your wardrobe at the moment, what is your favorite item?
Lol! I have a lot. My high waisted jeans from Zara are my latest obsession, they super tight in all of the right places and my oversized knitted shawl from Country Road I keep it in my car that's how often I wear it. As well as my black jumpsuit that I recently bought from the Woolworths collection.
How do you keep your body looking fab at all times?
I eat healthy as much as possible. I stay away from junk food and drink lots of juice and water. I hardly drink fizzy drinks and I work out twice a year. No lies!
What makes you sad?
I hate seeing people suffer. My mother has a weekly soup kitchen and often when I go with her I get to experience the lives that underprivileged people live and it saddens me that I take my blessings for granted. 
Is there anything you would like to change in the fashion industry?
I love the growth of the local fashion industry every year we see how big brands see potential in young people that are trying to create a name for themselves in this field and these brands invest in our vision and work with us and align us with bigger personalities because they want to see that growth in us as individuals. I would love that amongst other brands within fashion.
This is an industry of new movers and shakers, if every brand could come on board with us fashion could be the biggest industry of all times, it could be the voice of this generation! We've also seen brands outside of the fashion & retail industry such as Brutal Fruit, showing interest in our work. We hope this encourages other brands to realize that Fashion can touch different people in different ways, and that is a story that needs to be told.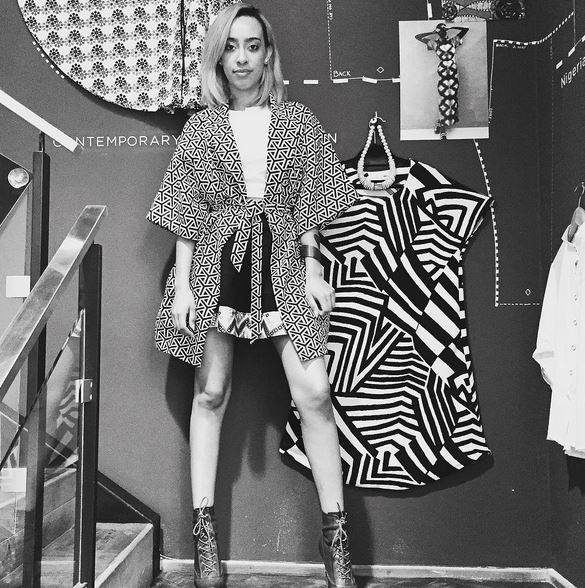 What else do you do?
I am in property through Pam Golding, working on a few property investment and development projects and a student at Wits University. I am also gearing up to launch my range of designer Sunglasses, which launches this summer. I am also looking forward to a few project launches with some of my favorite brands
How long have you been dating K.O?
We dated for five years.