If you having a difficult time deciding what to wear according to the 'oh so posh' theme for the Vodacom Durban July at Greyville Racecourse on 6 July, heed some of this sound advice from South Africa's talented fashion designer, Terrence Bray. 
"It's a very broad theme. Perhaps think back to the origins of the word posh - way back to the mid-1800s and the beginning of luxury cruise travel on the Peninsula Orient Line. That's where I'm going," he added.
Terrence has conquered the international fashion scene with his unique, quirky and unconventional signature style. Terrence is a leader in his field, designing ready-to-wear, and specialising in couture, bridal- and occasion-wear. He is also an established menswear designer. His label, Terrence Bray, has been featured in a number of international magazines, such as Wallpaper, Collezzioni Street and Sport and Gala. British Vogue named him 'South African label to buy' and more recently, his creations have appeared on the covers of Paris Match and Pointe de Vue. The successful designer stocks his clothing range at an exclusive fashion store, Tresure&Bond in New York since 2011. He also lectures third-year fashion students at the Durban University of Technology, a position he treasures. 
The 39-year-old is a master at his trade who has designed not just for local celebrities but for the likes of HSH Princess Charlene of Monaco. She has been a close friend of his since his first collaboration with her for the Turino Winter Olympics in 2005
. 
When asked why the Vodacom Durban July is an important event for him. He added that it has been a part of his career right from the start. 
"Every year brings a new take on something exciting and this year's is a classy affair. My advice on the fashion frontier is to make sophisticated classic choices that focus on quality. This way, you can't go wrong. This is such an eclectic event which makes it's hard to predict what to expect, but I am hoping to see extravagance triumph overall," said Terence.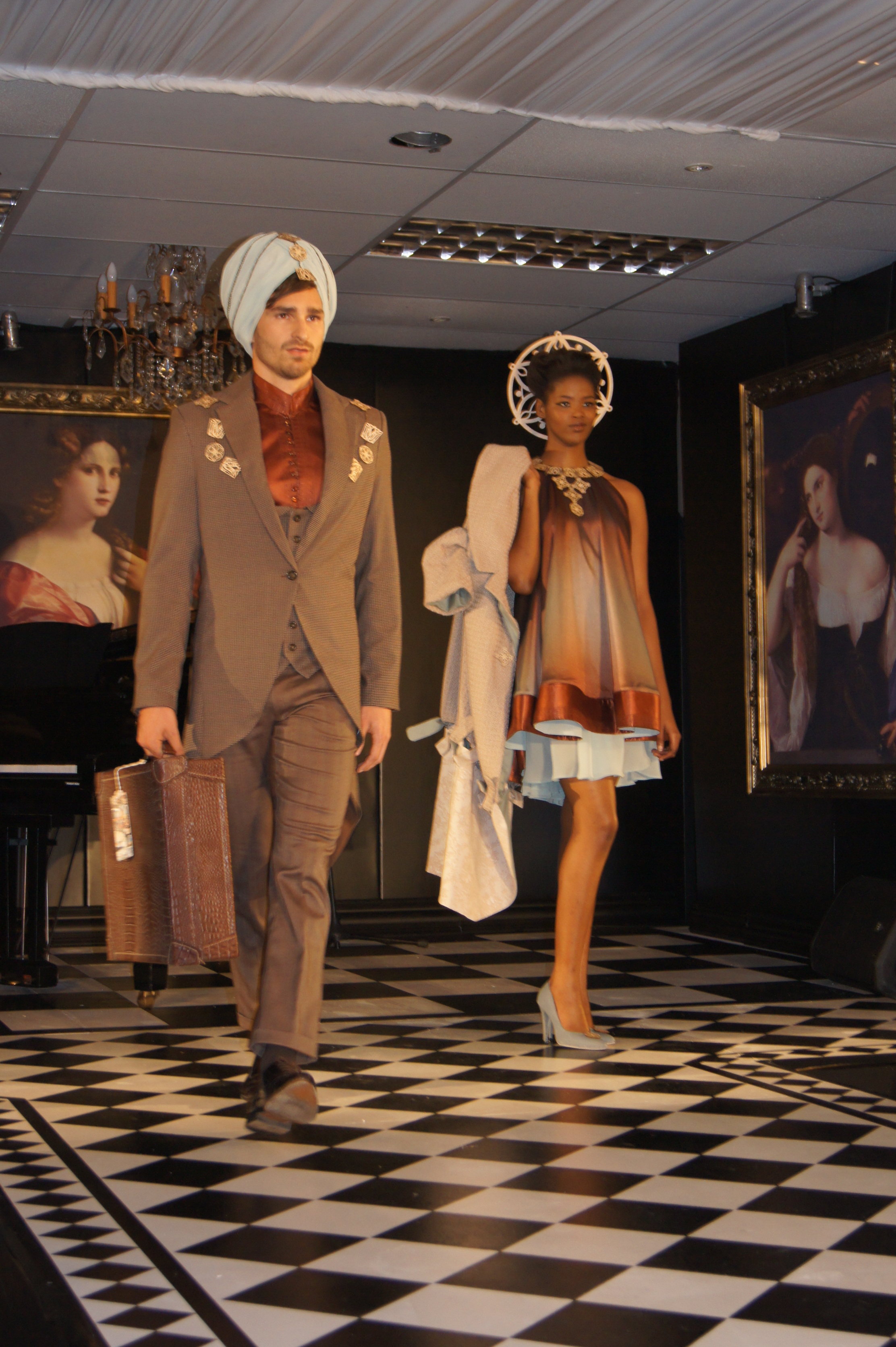 He reiterated that fashionistas should focus on head-to-toe grooming, quality finishes and fabrication, and a return to traditional elegance. He suggests using fabrics such as quality wool suiting, silks and fine finished in a gentle colour palette. 
"Ditch the bling evening wear, jeans and the thought of revealing too much skin. There's a lot at stake here with a theme so perfectly posh. Be creative and comfortable. Colourful winter coats are hot this season and so are beautiful outfits. On this occasion, traditional wins the race for me," he said. 
Don't forget to follow us on Twitter and to find us on Facebook!