If you are already a Beauty Box fan, we hope you thoroughly enjoyed last month's Beauty Box, and have spent the last few weeks looking, and feeling like a Beauty Queen! If you are new to Beauty Box, welcome! You couldn't have picked a better time to join us!
This month, our fabulous new addition to the Beauty Box family contains all the secret ingredients you need to be your OWN kind of Natural Beauty.
You don't have to have perfect pearly whites, or a completely symmetrical face. You don't have to have the body and skin you had when you were 18, or have a teeny tiny hair salon hidden under your pillow so that you wake up with that perfectly styled look we so often see on morning scenes on movies. All you need is you. That's it. Got you?
Great!
Beauty Box's Naturally Beautiful Beauty Box ensures that you don't have to rub a grape on your face, or wash your hair with vinegar. I have been told and read a million times that I should look in my kitchen for the best beauty products Mother Nature has to offer, drink lots of water and cut out on stress.
Well, the team at Beauty Box has done it all for us. They have taken the best ingredients Mother Nature has to offer, combined it with the best technology man has to offer, and delivered it to us in a form we can use…without scaring the kids, or having to remember something else in the fresh produce section! Yay! Stress free Natural Beauty! Who'd have thunk it!
The products in this month's Beauty Box will enhance your natural features, revitalise you from top to toe, in the comfort of your own home…without a booking! This box is ideal for sharing with your girlfriends. Throw an end of year pamper party at home, and let every one of your fabulous female friends feel the power of owning their very OWN beauty. If you want to go all they way, get some detox smoothies. I personally recommend Sangria.
If finding your own natural beauty doesn't sound like a group event to you, enjoy the solo experience. Put on your own music, drink what you want to drink, do it when the mood takes you. That's the beauty of a Beauty Box…it is a bit like having a mini salon under your pillow… except it's an entire Spa…but smaller!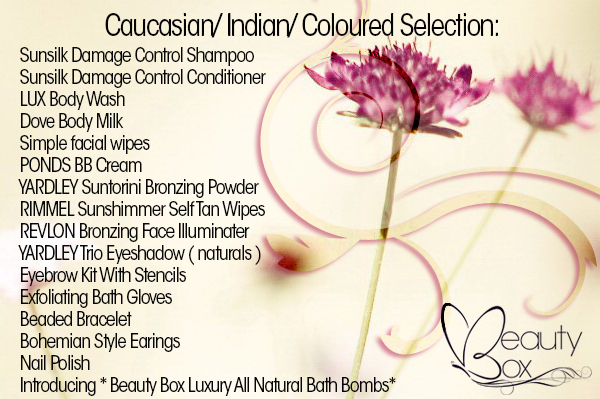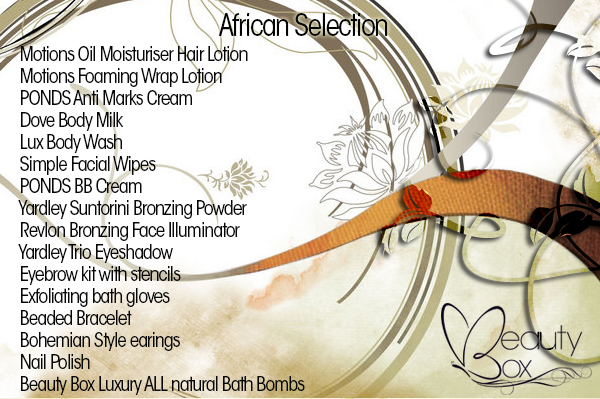 The Beauty Box, as you may or may not know, is packed lovingly according to your profile. Age, race, weight, height and mood do not matter.
What's in the box, will work wonders for you, because it is packed by us, with love, for you personally. This applies to the Naturally Beautiful Beauty Box even more than to the others, because it's not about being on trend, or getting those eyelashes on right or figuring out which side of your face is the best for a fake mole. No. This month is about looking at what you have, and loving it!
Ladies, enjoy this month's celebration of being your OWN kind of natural beauty. A time to celebrate who you are, where you have been and what you have seen, and to say Wow! I did all that and I'm still HOT!
I hope you enjoy the journey of rediscovering your Naturally Beautiful You with us and our fabulous partners who have made this possible, and affordable!
Natural Beauty Box Is Available Until The 15th December!
WIN WIN WIN
Ten lucky ladies can win a Naturally Beautiful Beauty Box.
Q: Name one of the brands inside the box?
Email your answer and delivery address, telephone number, skin tone and race.
Email [email protected]
Competition closes Wednesday, 28 November, at 5pm.