Great news from your trusted store - Woolies, which has garnered a business deal with a model who has been ranked as the number one model in the world! Who is this lady you may ask? It's non-other than Puerto Rican hot-tamale Joan Smalls who landed in the country a couple of days ago to re-launch Woolworths' Studio.W urban fashion collection.
Smalls caught our attention when it was revealed to us that she was actually one of the models who featured on Beyonce's racy music video Yonce.  The 25 year old has also modelled for prominent fashion houses like Gucci, Chanel, Givenchy and Fendi.  Excellent move Woolworths!
Apart from also appearing on the cover of Elle Magazine Joan has shared the Victoria Secret runway with one of our own talents, the sexy Candice Swanepoel who happens to also be one of her long-time friends.  You learn something new every day.
This hot new fashion collaboration sees Woolworths aligning themselves yet again with famous fashion faces from around the world.
This is what Woolworths had to say about their new joint-venture with Joan:
"Known for her elegant look and edgy style, Joan is a perfect fit for the fashion-forward mood of the Studio.W Winter 14 Collection.  A self-made success, Joan is also a role model for confident, stylish women all over the world." - Woolworths
Well would you like at that, she really was on Beyonce's video.  Not that we didn't trust our sources.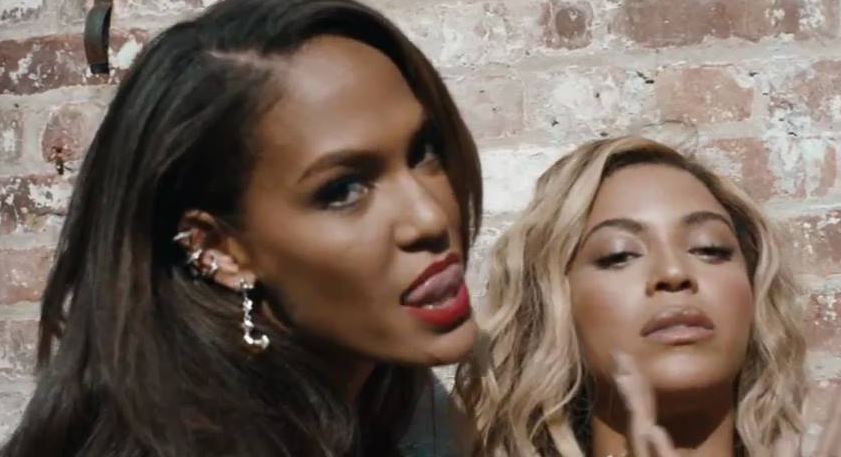 Credit image: (Facebook/Joan Smalls)