Zizo Beda can honestly do no wrong in our eyes. The beautiful and down-to-earth television and radio personality has graced the cover of Bona magazine's June issue.
Don't you just love how awesome Bona covers are? They're always on point and don't use the same faces repeatedly. We love that.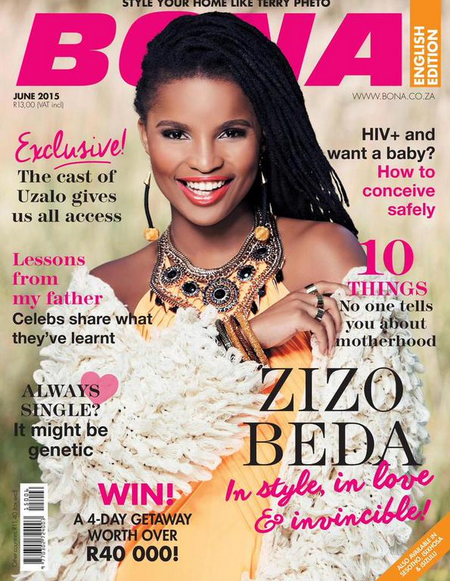 We hope she at least said something about her wedding in the accompanying interview, as Zizo is set to walk down the aisle with her fiancé, department of Home Affairs spokesperson Mayihlome Tshwete, at the end of the year. He confirmed the news on CliffCentral back in March.
He spoke highly of her, adding: "She is great. She is a better person than me. I think she's all the power and I'm just tagging along. I'm like the Bobbi Brown, in a Whitney Houston situation."
We can't wait to get our hands on a copy.