It's been months since Heavy K lost his mother. However, her memory lives on through his son.
The producer and DJ, who became a father last year, recently spoke to ZAlebs about fatherhood and how it has changed him as a man. 
"I'm enjoying it, I'm enjoying every second of it. At the same time it's a challenge because my son reminds me of my mother. He was born the day before my mother passed away. Sometimes I get emotional, when I look at him crying, I can imagine that. It's not easy for me."
READ: What we love about daddy Heavy K
Although it can be a challenge at times, he said that the journey has been amazing.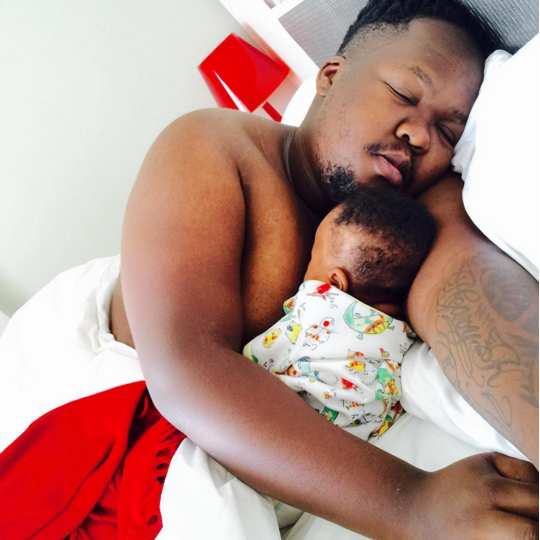 "He's changed me as a man also. It [fatherhood] made me do to a couple of investments... It's the best gift that a man can ever get, being a father, especially to a son."
Heavy K also plans to have more children in the future. "Now I want a daughter. I think I like the man I've become after I became a father," he told ZAlebs. 
He also explained that he wants to be respected for his work and doing the right thing. "My kid made me realise that I can be a better brand, I can be an example and a role model to other kids." 
Image credit: Instagram