Even after leaving one of South Africa's biggest record labels, Sony Music, and being under her own label, things seem to be going in one direction for the star - up.
The multi-award winning songstress, who recently released a Jazz album titled One Word, has announced that she will be doing a national launch tour in the month of June and August.

Poelano Malema chats to Sephuma about her upcoming tour, being under her own record label and on being both a Jazz and Gospel singer.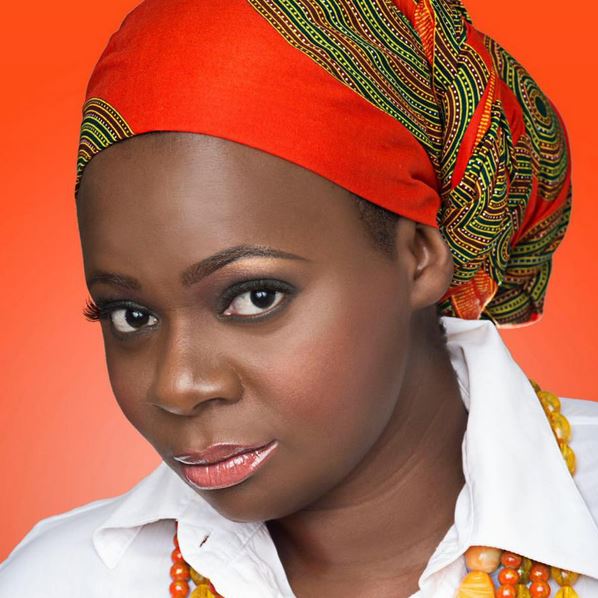 Tell us about your upcoming tour?
I am really excited about this tour. We have the One Word album launch tour, starting off in Cape Town on the 6th of June, then Bloemfontein 27 June, 20 June Polokwane, then 21 June Lyric Theatre, 1 August at the Durban Playhouse.
Why the album launch tour?
Whenever you release a new album, it is important to let people know. And the best way to make people aware of your new album is through a live performance. Yes, you can do interviews on social media, but for me the best way is through a live performance. That's what we have done in the past years and it has worked very well for us.
Of all the provinces where you have done your album launches, which one would you say you received a lot of positive feedback from?
I always get positive feedback. Johannesburg and Durban are always top of the list, however, Polokwane as well, always gives me positive feedback because it is my home town, Cape Town is also amazing. 
How are you finding being under your own record label?
Being under my own record label is the best decision I've ever made in my life. It's so awesome and I love it. It is a lot of work though, but it's worth it. I wouldn't give it up at any stage. I think it's something most musicians should do. 

You have Sepedi songs on "One Word", and you always do Sepedi songs. Do you think we have a gap in the music industry for artists to do their music in vernac?
I love different languages. Africa is so beautiful and so broad. Whenever we travel, I love how people in other countries speak, how they dress and I also love their food. That is why I have songs written in Congolese and Portuguesa on my new album.
Seeing that you often sing in vernacular and have embraced different African languages, would you say South Africa is in need of more artists that will sing in vernacular?
Definitely. In music, you need to grow and show your versatility.
Why was your gospel career so short-lived?
It is not so short-lived. I can never leave gospel, it's not possible. You will be surprised to know that we are working on a gospel album that is due to be released next year. Just like with my previous gospel album, I will be working with Nqubeko Mbatha as the producer and his wife as a co-writer.
Why did you decide to go back to Jazz?
I decided to go back because of fans. I have to balance it out because there are those that felt I left jazz, and there are those that felt I should stay in gospel. I'm just trying to show everyone that I can have the best of both worlds. It's been working for me, nothing is suffering. The gospel album went gold a couple of months ago and I'm sure it will be going platinum soon.
What do you usually eat while on tour?
I am actually boring. I eat very healthy food, anything that won't get me constipated is also good if I'm going to be performing. 
Do you have a routine that you like to go through while on tour?
As long as I train, eat and get a chance to pray, I'm ok. 
Will you be featuring anyone during the tour?         
Yes, in Johannesburg we have Tribute who will be opening the show for us, and we also have one of our artists, Sifiso Khanyile who will also be performing.
This interview was originally published on NoW.co.za