This week ZAlebs chatted to Lizha James- the singer who has been dubbed as the Beyonce of Mozambique and her career has reflected similar success. Lizha James is the only artist to have ever won four Channel O African Music Video Awards in a row and she's back again this year with a nomination for Most Gifted Female. We sat down for lunch with Lizha and chatted about this year's nomination as well as her feelings on other African Musicians.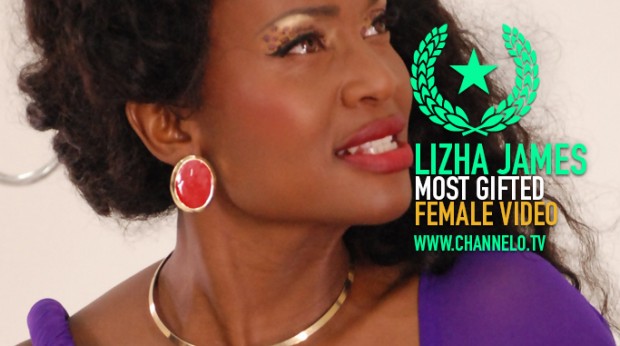 Hi Lizha, it's an absolute pleasure to be speaking to you today. A lot of people have been buzzing following your nomination at the Channel O African Music Video Awards this year. You're in the Most Gifted Female Category. How does it feel to be nominated yet again? 
I feel awesome, it's great to be nominated again. I've been nominated for several years since 2005, so for me it means that my work is good and its being recognized as some of the best in the industry. Whether I win or not isn't an issue, for me being nominated is good enough. 
You've won four AMVAs, the second highest amount of wins at the awards ceremony. Does it not get to your head a little bit? Do you not feel like you've done it all? 
No, I don't feel that way- the Sky is the limit, and I don't look at myself as if I'm the best or anything. There are many many artists who are very good and I admire a lot. I'm working hard everyday, I'm recording more. Being nominated doesn't make me feel like the work is done. It just inspires me to work more.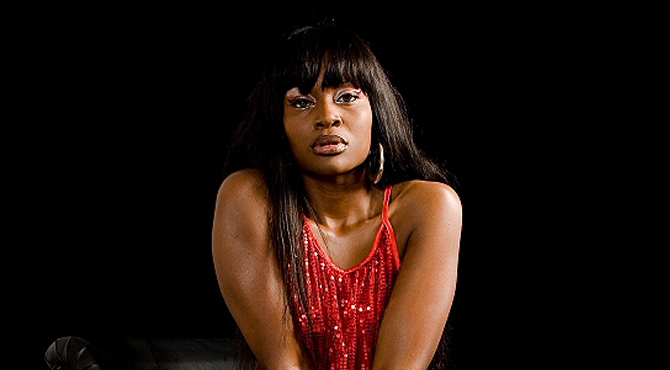 A lot of singers and celebrities tend to become a little more arrogant once they reach a certain level of recognition. How do you keep yourself so focussed and grounded? 
I think it comes from where I grew up. My family taught me to always be be humble. I grew up in the church and our religion was always a large part of our family's identity. I was told that even though I am big, you have to keep your feet on the ground and respect people. From the youngest to the oldest, from the richest to the poorest. 
That's very admirable. Is Church still a big part of your life? 
Very much so. Perhaps not as much as before, and certainly not as much as my parents- not through lack of dedication though. I can't attend every Sunday like they can. But I pray every night and keep God at the centre of everything I do. I'm grateful for everything he has given me and I always thank God for the good and the bad. Bad moments are good in their own way. 
Is that the difference between the arrogant celebrities and the ones who are grounded? Having something (In your case Church) That keeps you centered and humble?
I don't know if that makes me different. I know a lot of artists who come from similar environments. I think anybody who isn't humble or grounded was always that way, and success just gives you a platform to show it to the world. If you were always arrogant and didn't respect people that's not suddenly going to change when you're famous. So that's my feeling on that. 
What are you working on right now? You seem very busy! 
Right now I'm actually based in and living in South Africa. I'm collaborating with a lot of artists. The big track that's been around a while is the track with Uhuru ("Quem Te Mandou") and its been received very well. I have also worked with Thembi Seete. We recorded a track together, and now we're just waiting for it to be released. I've worked with South African, Angolan and even Brazilian artists. I want to learn more about other markets and try to expand my name internationally. 
It's interesting that you talk of working with Brazilian artists. Are there any similarities in the culture, the music? Of course there's the similarity with language? 
That's right. We all speak Portuguese. In fact I'd say there's similarities with the two cultures, as well as the South African Culture. They are all very happy people with strong musical influence. We dance to music in the same way- we dance to the beat, to the rhythm of the drums. Whereas, for instance, Europeans dance to the sound of the music, the melody.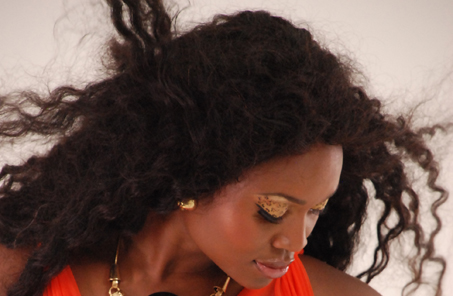 What do you think of African Music as a whole right now? 
It's growing a lot! I think the Nigerian and South African industries have made great strides in recent years. African music is big. I mean some artists are signing with American labels and collaborating with American artists. I'm proud of them. 
And with that in mind, which of your fellow nominees at the AMVAs would you recommend we look out for?
Mafikizolo, Definitely. They made a banging song this year. Moneoa has also had a great year, I'd give her a shout. 
We thank Lizha James for taking the time to speak with us this week and we wish her the very best of luck at the Channel O African Music Video Awards on the 30th of November. Do you think she'll win a 5th African Music Video Award? Let us know in the comments below.