Last year, we all mourned
the death of one of South Africa's most prolific and loved musicians, HHP.
His death was a surprise to all friends and fans once we heard he had chosen to take his own life after years of quietly battling with depression.
Following his death, there was a media storm around his family. The age old tale of his family not accepting his wife, Lerato, made headlines and
overshadowed the legend's funeral
. Although it wasn't her fault, many accused Lerato of using her husband's death as a publicity magnet.
In a recent interview, though, Lerato assured fans that she was actually doing the opposite.
As his widow,
she has taken the responsibility of taking care of Jabba's final album!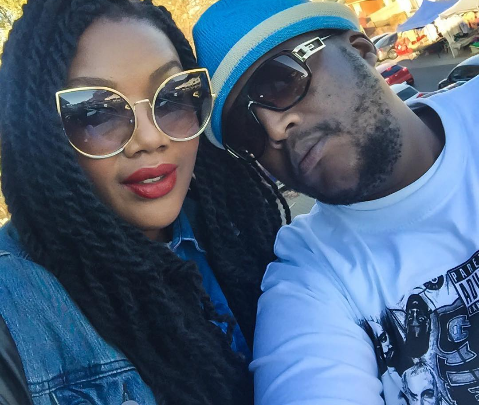 HHP's wife
has promised fans one final comeback from the artist formerly known as HHP. To be specific, she promised a Tiger Woods level return to the top of the game. "He is my husband. We worked together. I promised him I would keep his legacy alive and I see it as my calling. He loved this album and he would have wanted the world to hear it." Lerato shared when speaking to TshisaLive.
Jabba was known to be working on his next (now final) album for they year leading up to his death. He was already dropping teasers, reconnecting with old collaborators and teasing fans with what's to come.
All we know so far is that the album is called "Drum"... interesting... and that there are many collaborations in the work. Whenever it does drop, we're just happy that we get another summer with Jabba!
Read More: Fifi Cooper Visits Jabba's Grave
main image credit: EWN