Janelle Monae is back. Not so much with a bang as with an atomic explosion in the form of her second studio album, The Electric Lady. When the first single off of the album "Q.U.E.EN" (Featuring Erykah Badu) was released, it was clear that Neo Soul singer was picking up right where she left off with her critically acclaimed debut album, The ArchAndroid. We were excited to get our hands on The Electric Lady (Thank you, Warner Brothers Music!) And we couldn't wait to tell you what we thought of it. If you were one of the lucky five who won the album last week, we'd love to hear your thoughts on it too.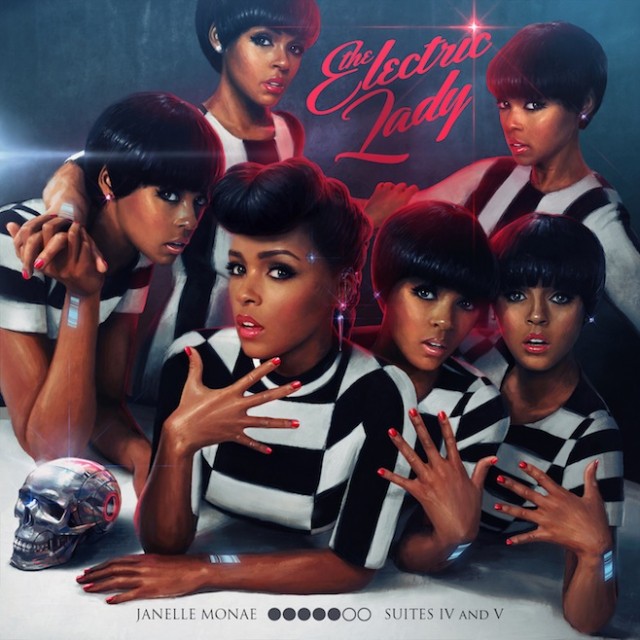 The album begins with a Country Western themed intro, entitled, "Suite IV Overture," the fourth installment of Ms Monae's Metropolis concept story. It's an intro that wouldn't be entirely amiss as part of the soundtrack for Quentin Tarantino's hit western, Django. Regardless, if anybody was in any doubts over the title of the album, it's sung several times in the intro. The Electric Lady is well and truly in the house. 
Without a second for breath, Janelle's soulful vocals make their presence felt in one of the album's stand out tracks, "Givin' Em What They Love" Featuring the iconic, Prince. As if his presence on the track wasn't enough of a testament to her talent, she reminds us just why she's become so popular in the last 3 years with a stunning vocal performance. The harmonies with Prince are delightful.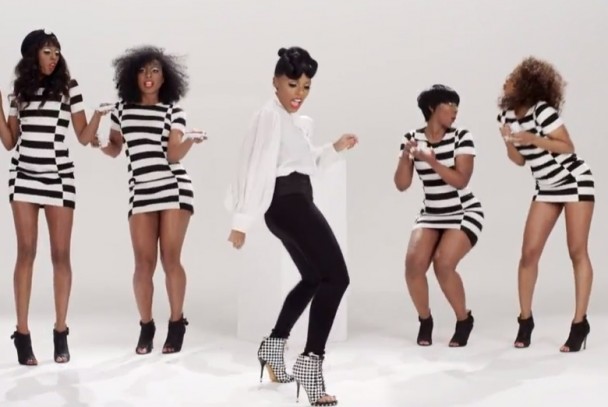 While many prefer to save stand out tracks for the middle, or the end of the album, Janelle strikes the iron while it's hot and the next 4 tracks on the album could be hit singles in their own right- Well, "Q.U.E.E.N" already is! It's another excellent duet with a talented singer in Erykah Badu. The two complement each other perfectly, sending a message they both clearly share. The song's bass-line is particularly enjoyable, although not many people will care to notice this. However, the real highlight of the song is the ending where Janelle breaks it down and starts rapping. Yes- rapping! 
The album isn't just about enjoyable songs (Although that's enough to make a good album!) It continues to tell the story of Monae's Metropolis concept, including the hunt for the infamous Cindy Mayweather, Janelle's alter ego. The Electric Lady takes you back to the 1940s with jazz riffs and bouncy beats that would make you feel like you are in an illegal Speak-Easy and you are having the time of your life. It also takes you to the year 3000. Like  its predecessor, The ArchAndroid, The Electric Lady deals with cyborgs, androids, robots and general sci-fi concepts. It sounds like an odd blend, but it's a well thought out concept and serves another enthralling chapter in the Metropolis concept.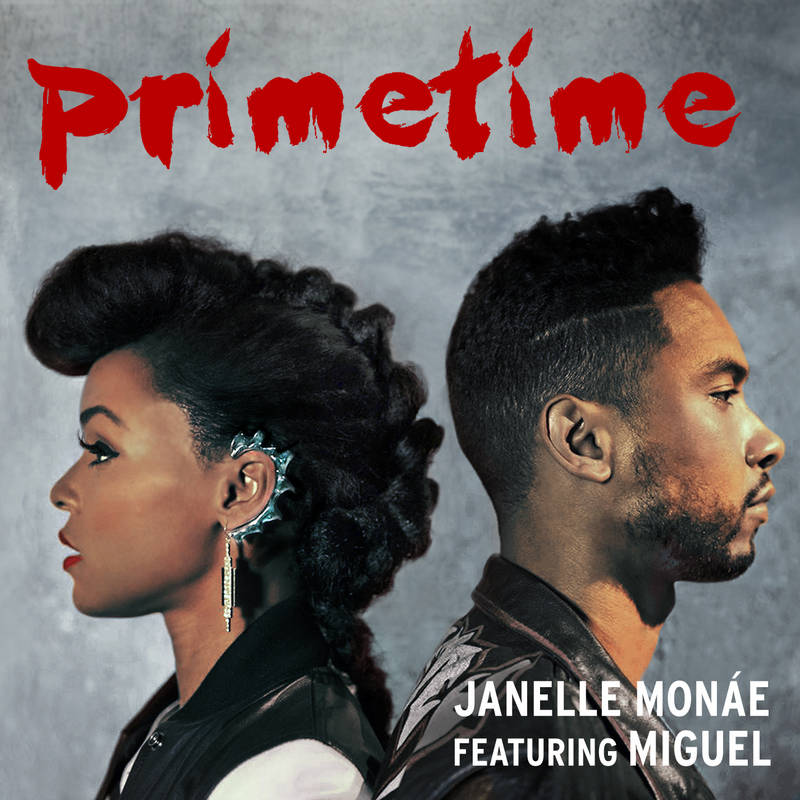 One can't help but feel that The Electric Lady is even more enjoyable for its duets. Janelle Monae's profile has risen, rightly so, since The ArchAndroid's Release. The list of artists wanting to work with her must have been a lot longer this time around. With that in mind, she chose an excellent selection of collaborators. Singers who are not only incredibly talented in their own respects, but bring more out of Janelle herself. Considering that she was barely audible in her cameo on FUN.'s "We Are Young" it is particularly encouraging to see her holding her own against the likes of Miguel, and Solange Knowles (As well as the earlier mentioned artists). 
A review of The Electric Lady would not be complete without mentioning the amusing, well-thought-out, interludes. Interludes and skits can often serve as a distraction or an annoyance on certain albums. Monae's interludes, which make a presence in the form of excerpts from a futuristic radio station, 105.5 WDRD, are far from that. Instead they serve as both a throwback to popular black American radio culture, and a refreshing angle from which to continue telling the story of the album. 
The Electric Lady is a Marvel. There is no better way to put it. No other artist combines sounds and concepts like Janelle Monae does, and more than anything, her Metropolis Concept feels even more well thought out in this album than it has in previous work. It's hard to find a stick with which to beat this album. There's enough commercial appeal in certain tracks to see them do well as singles. There's enough talent in Janelle's vocal delivery to please the critics. The only real fear anyone can have for this album is that it won't be appreciated enough by the masses. 

Janelle Monae is very clever. Perhaps a little too clever for Rihanna fans. A little too creative and different, even for Lady Gaga fans. She has a voice that's a little more complex to understand than Katy Perry's- and by no means does twerk nearly enough to please Miley's fans. The album shows growth of thought, talent, technique and maturity. But in order for it to be a complete success, it has to be adequately received by the masses and show the growth that matters the most- that of Janelle's star. She's too good to be "That hipster girl" but does she have enough to compete with the heavy weights in female pop music? We're going to have to wait and see on that one. 

On every other note, however, this album is an unqualified success and is easily one of the strongest albums of the year. We'll go out on a limb and list it as one of our early favorites for a "Best Female Album" nomination at the Grammies. 
Are we getting carried away? Perhaps- but the album is just that damn good. Take a bow, Janelle. 
9/10