Lawrence on the red carpet at the 83rd Academy Awards. (Credit: Jeen Deering Davis)
The Good
Jennifer Lawrence has caught the eye like few actresses have in recent times. Her rise to prominence is not too disimilar to that of Emma Watson; but without wanting to be biased, Lawrence is a cut above. At the age of 23 she's already acumulated two Academy Award nominations; the second which resulted in victory. Earlier this year she was awarded the "Best Actress" award at the Oscars for her role in Silver Linings Playbook, becoming the second youngest actress in history to do so. She's an incredible talent and its reflected in the consistent level of quality in her performances. With several more leading roles lined up, the future is very bright for the young actress. The best thing about her? She didn't attend film school, she's not "trained"- she's a natural talent. 
The Bad
This new hairstyle! We have nothing against pixie cuts, but we also sort-of do. We miss the wavy blonde locks already! Also, it's a little disappointing that she hasn't taken on JLaw as a nickname; but that'd probably get her in a bit of trouble.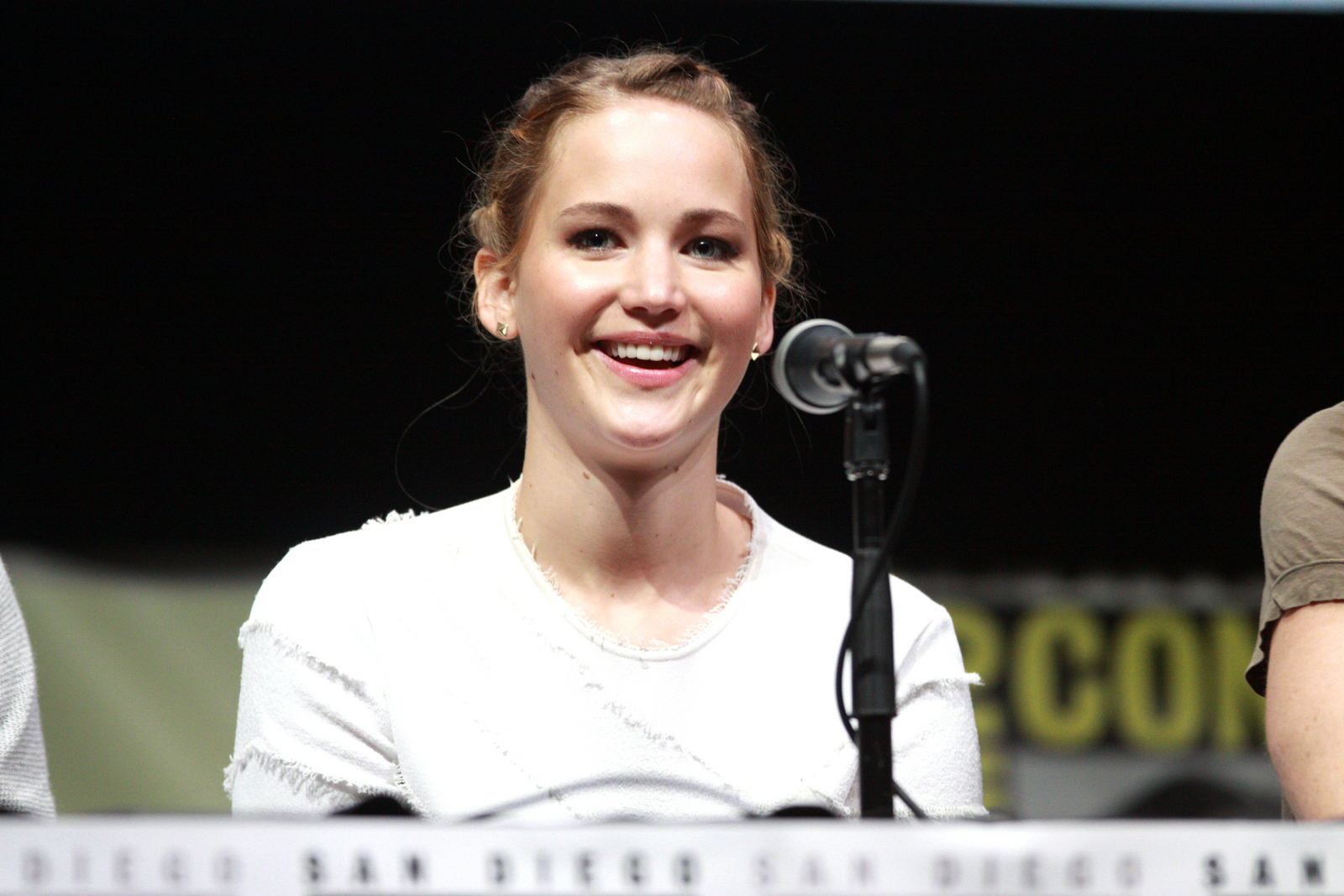 Jennifer Lawrence at Comic Con (Credit: Gage Skidmore)
The Ugly
She was recently admitted into hospital for- wait for it- flatulence! The actress was plagued with stomach issues earlier this week. Initially she suspected that the pain was the result of stomach ulcers. Instead, she was diagnosed with "bad gas". All the pretty girls have their secrets, and while we're not judging Jennifer Lawrence for this, we hope it's sorted out sooner rather than later. 
What do you like, dislike and hate about Jennifer Lawrence? Leave us your thoughts in the comments section below!