It's been close to a week since Jonathan Boynton-Lee was crowned as Cosmopolitan's Sexiest Man in Mzansi, however we're quite sure the events of the night haven't quite sunk in for him, and anybody else who was able to share in the excitement of the event. Hosted by Brutal Fruit Ambassador Bonang Matheba, who looked like a goddess draped in a fuchsia Gert-Johan Coetzee dress, the evening was buzzing with excitement for the announcement of the sexiest man in South Africa, as voted for by Cosmopolitan readers. 
The Top Billing presenter was highly elated when she called out co-presenter Jonathan Boynton-Lee as the winner of this year's Cosmopolitan Sexiest Men contest. The announcement was made at an exclusive party, where guests witnessed Boynton-Lee battling equally hunky studs such as Rapper AKA, Selimathunzi's Lunga Shabalala and Ryan Botha for the coveted title. 
"Over the years, Brutal Fruit has enjoyed a fulfilling partnership with Cosmopolitan,particularly through the Cosmo Sexiest Men Calendar. This year, we decided to reward our Brutal Fruit consumers by giving them the ultimate experience of enjoying a night out with the winner of this year's contest. I have no doubt in my mind that the selected winner is ecstatic over Jonathan's win," said Lulama Mahanjana (Assistant Brand Manager – Brutal Fruit SA).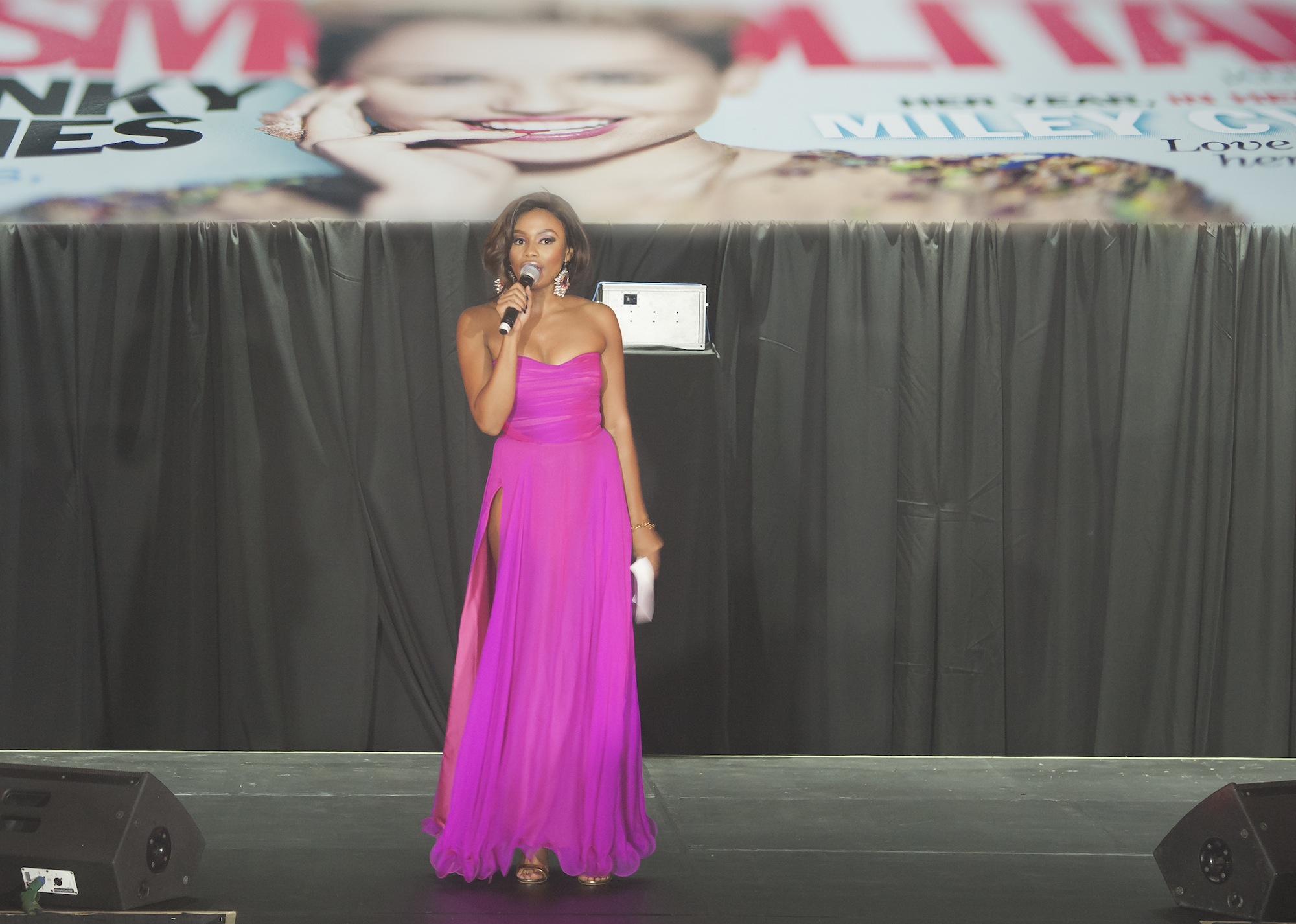 Jonathan is poised to join one lucky consumer and her friends, enjoy a rooftop party experience, while dancing under stars, in the coming week. "We challenged our followers to come up with creative ideas of how they would like to spend the perfect party night with the winner of Cosmo's Sexiest Men challenge and the rooftop experience emerged as the winning idea of the competition", concluded Lulama.