L'vovo has shown his soft, teddy bear side by spending his birthday with orphans. According to Daily Sun, the big guy spent his 35th birthday spoiling orphans from the ST Theresa's Orphanage in Sydenham, Durban, KZN.
During the celebration, L'vovo and his manager, Sthabiso Dladla, brought smiles to the many orphans as they celebrated by indulging in cake, and gifting toys and other treats to the kids.
"Children need to be loved. Spending time with these abandoned kids is close to L'vovo's heart. His visit brought happiness and these kids now feel loved and valued." Sthabiso said.
The publication added that L'vovo and his team will also be visiting orphan centres in his hometown of Newcastle.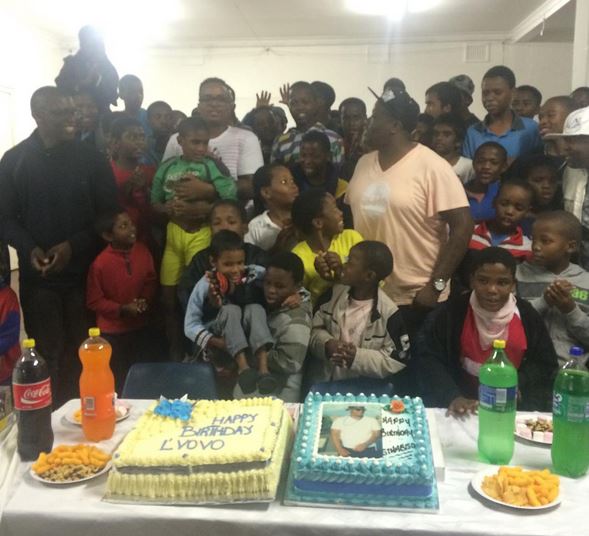 Sthabiso insisted that L'vovo's act of kindness towards the kids was not for publicity, but a simple good deed - something he likes to do on a regular basis.
"This is not about getting publicity. We have giving hearts… want to give back to society. Giving hearts… giving makes myself and L'vovo happy and we want to see other people smile too."
Apart from the music, L'vovo has been making great strides in his career as an actor. He recently began his first acting gig on SABC 1's Uzalo. Hopefully we'll get to see him more on our TV screens as an actor.
A thumbs up to L'vovo and his team, as after the success, money, and accolades, it's always important to give back to those in need.
Credit image: Instagram