It's all good times and excitement whenever Irish band, The Script is mentioned. I've yet to meet a person who doesn't like them (You either love them or don't know them) and Danny and the boys are back with their fourth studio album, No Sound Without Silence. 
The last 6 days have proven to be especially exciting for The Script's South African fan base. First, it was announced that the band would be touring South Africa again (Shout out to Big Concerts) then the new album dropped. I was excited to get my hands on the newest record- but it didn't take long for my disappointment to trump the excitement. 
The album follows the typically corny philosophical trail that's been laid out by albums before it, with Carpe-Diem-like messages being fed to us in tracks such as It's Not Right For You. The album's opening track, No Good in Goodbye boasts the band's excellent ability to deliver plays on words in their lyrics, but I couldn't help feel like I'd heard it all before.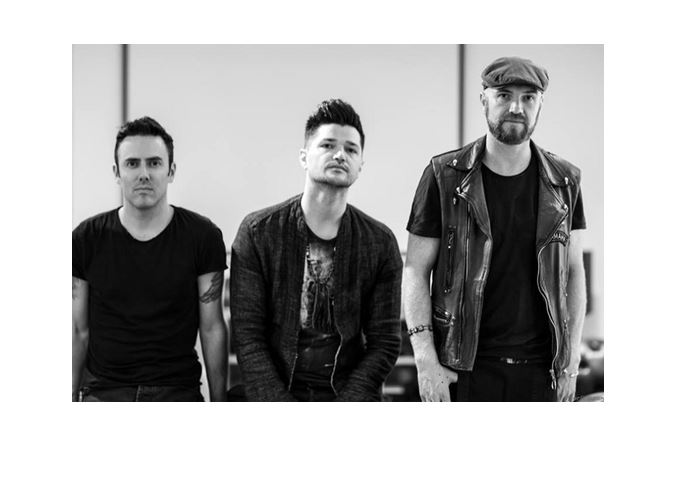 I've never listened to any of The Script's albums from beginning to end and sat back, thinking to myself "Wow, what a record!" (See Ed Sheeran's Multiply and Sam Smith's In the Lonely Hour). I've always felt that they are a bit of a singles band, if there's such a thing. In other words, each album is packed with three or four excellent singles and the rest of the record is filled up with, well, songs. 
Their previous effort, #3 had two good songs. Science and Faith had three while their debut self titled album had, at most, five good songs (Bearing in mind, this is my opinion- I know there are many who disagree). 
That's not a criticism of the band's talent, every artist has a strategy for promoting their albums and if it's through the success of a few standout singles, I can't fault that. Katy Perry and Rihanna continue to make a living doing the exact same thing.
The issue comes in when there aren't enough songs that stand out on the album; and that's the problem that No Silence without Sound faces. It's the same old formula from The Script, and you can't help but feel that whatever well of creativity they dipped into when writing music for their albums has run dry.
Well, let me not be too harsh, there was some visible effort, especially in the typically Irish songs Never Seen Anything "Quite Like You and the more upbeat Paint the Town Green. Never Seen Anything is an Irish folk ballad (Although let's be honest, Passenger and Ed Sheeran could teach The Script a thing or two) while Paint the Town Green reminds me of the famous Irish song from The Departed. 
Beyond these two highlights, and I use the word 'highlights' very generously, there isn't anything that I found memorable about this album, and that's a disappointment. Living off singles is one thing, but The Script have been around for eight years now. If they are to really kick on as a band and remain relevant, they need to produce stronger material than that found in No Silence Without Sound. 
If the blend of longevity and relevance is what they're after, they could do a lot worse than learn from a band that's been around for only two years more than them, while achieving a great deal more- Maroon 5. Adam Levine and his soulful pop-puppets know how to deliver a killer single and each record sees them return with a new edge. 
The Script have the talent, as we've seen in the last eight years, but can they move on from being a band that everybody likes, to a band that everyone will remember?