You don't get to meet top international artists every day.
That's why Nandi Mngoma feels grateful to have met Happy hitmaker Pharrell Williams. The two met in London last week as part of Woolworths' Are you with Us campaign. 
The Dance singer shared a pic of herslf with the American superstar on Instgram and wrote: "Meeting Pharrell for this amazing Woolworths initiative which is promoting sustainability of the environment was inspiring for me personally as a musician and humanitarian. Being able to ask him music orientated questions has given me so much light and focus for this year." 
She said she's learned to make great music and do good with the influence she has "in a genuine, meaningful way"...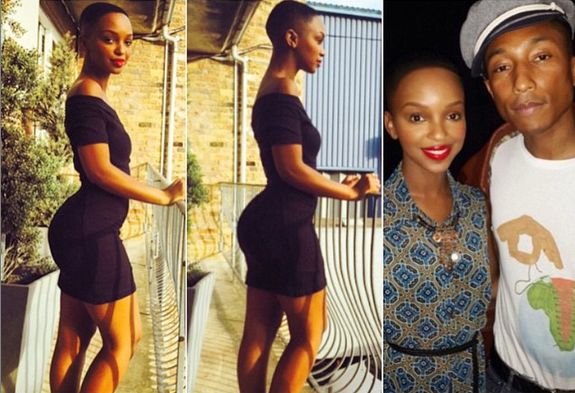 We wonder if they spoke about making music together? That would be so cool!