Our eyes need some serious cleansing and our souls need a long prayer after watching the extremely edgy new Nicki Minaj video for her single, Anaconda. Nicki has just made us feel like we've done more sinning in four minutes than a cold blooded criminal does in a lifetime. The fact that she's coming to our shores in a month's time has us wondering if she'll actually perform Anaconda at the Tribe One Festival. If she does, we can only imagine the extent of chaos that will erupt as soon as the words "My anaconda don't..." blares out of the  speakers. 
Sexual innuendos are all you'll see in this video. We can't even remember how the song goes thanks to the amount of butt jiggling, cream smearing and lyrical profanity that was repeated over and over again. We've all become accustomed to the Twerk phenomenon by now but what had us picking our jaws from the floor was the 180 degree sitting position that Nicki and her gogo girls were posed in.  Who knew Nicki could stretch it that wide.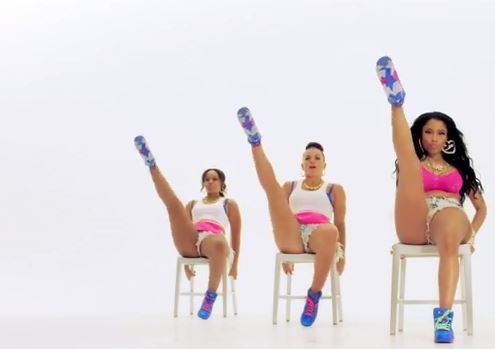 Now we all know you guys saw this moment with Drake, did Nicki really reach into his package like that? Look at Aubrey trying to retain his composure.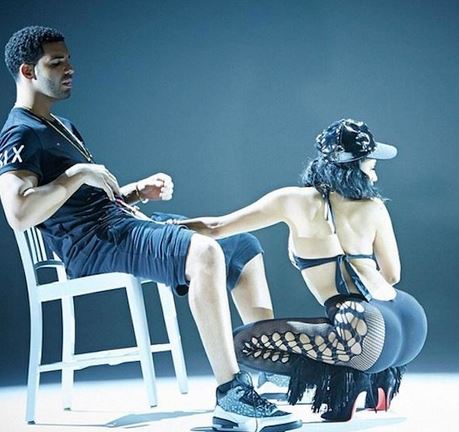 Didn't they say they have some sort of brother/sister relationship going on? We know they're not biological siblings, but gosh they've taken the meaning of incest to a whole new level. Nicki threw Drake off so bad he had to tilt the chair backwards. 
The twitter reactions are always a highlight whenever a video trends. This was the exact reaction we had at ZAlebs HQ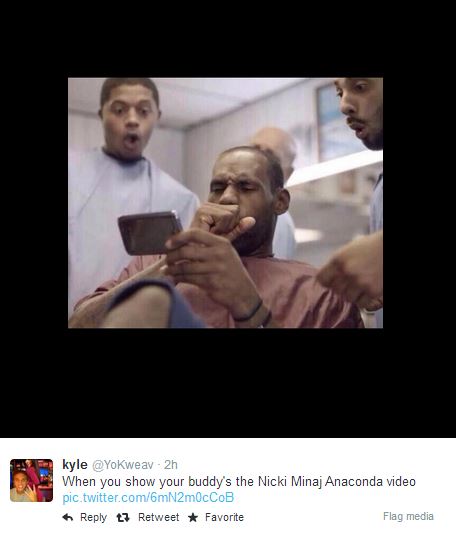 But on a serious note if you have any younger siblings or children please make sure they do not come across this video. It will ruin their childhood forever. No matter how much the young ones love Queen Barbie their innocence still needs to be preserved. We're sure Nicki would agree also, after all she doesn't let her parents listen or watch any of her videos. What happened to being proud of your work and showing it off to family? Is Bird-Man making you do things you're not proud of Nicki?  If so we wouldn't be surprised.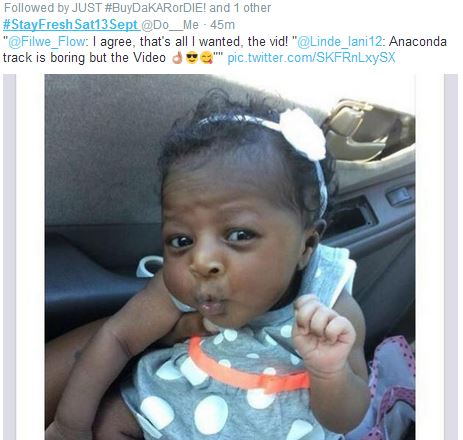 When all has been twerked and done, this video is definitely going to be devoured by feminists. The actual song will be forgotten but the video will be remembered as one of the most skankiest hip hop videos of all time, following videos such as Nelly's Tip Drill and Lil Kim's How many Licks (The jail scene specifically)