Last night most of us closed yet another chapter in our lives (but for a brief moment) as yesterday marked the brief ending of South Africa's most beloved soapie, Generations. Starting from today Generations will no longer air until December. In its place will be teenage drama series Skeem Saam.
To our disappointment the finale was a complete let-down with no dramatic twists, scandal or even a cliff-hanger. So what exactly are we meant to look-forward to when the soapie returns in December? Nothing.
Even with an underwhelming exit, some people still expressed how much they'll miss some of the axed cast members. We think this character tribute by the Drum team was quite thoughtful: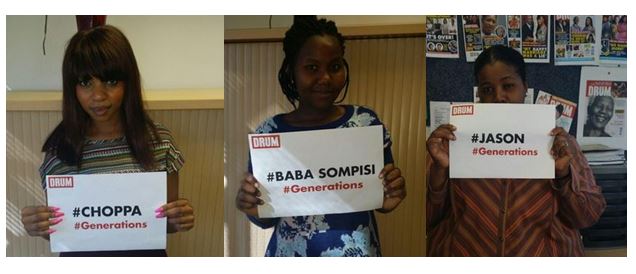 We can't really think of anyone we're going to really miss on the show simply because most of our favourite cast members left the show years ago.
Even the rest of South Africa expressed great disappointment over yesterday's finale. Oh well, we'll just have to patiently wait and see what Mfundi Vundla and his team have in store for us in December.