After seeing Jeanette Akua make waves on last year's season of Britain's hit reality show, X Factor, South Africans were given renewed confidence that our singers are able to cut it abroad. This confidence will have turned into outright boastfulness this weekend as British audiences were stunned by another South African voice. This time it was the voice of Nomakhosi Nkosi, who wowed judges and viewers on The Voice UK.
In the last round of the blind auditions, Nomakhosi stepped on stage and performed Get Ready by the Temptations. A fitting song, not only for the vocal freedom it allows for one with such a soulful voice as she, but for the rather apt title (The South Africans are coming, Get Ready!) 
Sir Tom Jones, Kaizer Chiefs lead singer, Ricky Wilson, Pop star Kylie Minogue, and Black Eyed Peas front man, Will.I.Am make up the panel of judges on the UK edition of the popular singing show. With this being the final round of the blinds, Ricky and Sir Tom sat comfortably, having filled their quota of singers for the rounds to follow. Will and Kylie had room for a singer each. Would either of them take a gamble on Nomakhosi?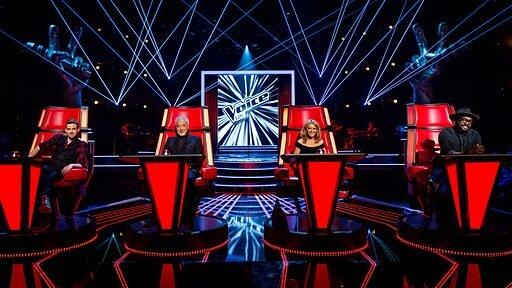 (The Judges of UK's version of The Voice. (From Left) Ricky Wilson, Tom Jones, Kylie Minogue, Will.I.Am. Credit: Twitter)
Kylie, in the true spirit of reality TV , stretched out her reaction to the very end, building suspsense and anticipation. Clearly impressed from the beginning by Nomakhosi's vocals, she danced and grooved in her seat while flirting with the temptation to press the coveted red button. Will.I.Am appeared pensive, almost calculative. Neither, of course, knew that the singer was hailing from South Africa, but having seen Jeanette's massive impact in both countries last year, one wonders if that would have swayed their decision. 
If Kylie's decision was in the balance, it was firmly swayed into the singer's favor as Nomakhosi unleashed a ferocious power note; the kind that, had it been Jennifer Hudson singing, would have crowds around the world fawning over her. Instead it was a young lady from South Africa, but that, along with a near flawless performance, was enough to have Kylie push the red button and send Nomakhosi's family back stage into hysterics. The wave of relief on Nomakhosi's face as Kylie turns around is priceless. Have a look at the audition below and see what you think of our local talent making waves abroad.
ZAlebs will be supporting Nomakhosi on The Voice UK as she flies SA's flag overseas and we hope she makes it to the very end! (Shotgun on being the first local publication to interview her if she does!)