There's three types of fans we'd think twice before crossing in this lifetime of ours. First on the list would be Beyonce's deadly beyhive, Rihanna's navy and Bonang's kingdom of loyal legions. Cross them or their leader and your life is kaput, well not literally just until they feel they're done roasting you for whatever reason.
Just this past week rumours ran amok when it was speculated that Bonang could possibly be in a relationship with the "koko master" aka D'banj. Numerous pictures of the two in very cosy positions spread throughout the internet.
In the picture below, Queen B is pictured wearing Christian Louboutin and pearls, locks eyes with the Oliver Twist singer D'banj who is signed to US rapper Kanye West's recording label.
Minutes after posting the picture, Somizi Mhlongo deleted it, but it was too late as people were already speculating that Queen B and D'Banj are dating.
As far as we know Bonang was in Nigeria for an all white party hosted by Ciroc not necessarily for D'banj, even Matheba's publicity manager Zoe Msutwana dismissed the rumours and insisted that Bonang is "single" and that they are "close friends." Very close friends might we add.
Fans were delighted at the possibility of the rumours being true:
One Twitter user, @Yaya_wxlf, wrote: "But Bonang and D'banj actually look good together."
Wrote @Semaki: "I had to buy data, reset my password and log into Instagram. Yup, Bonang is dating D'banj. She looks so happy."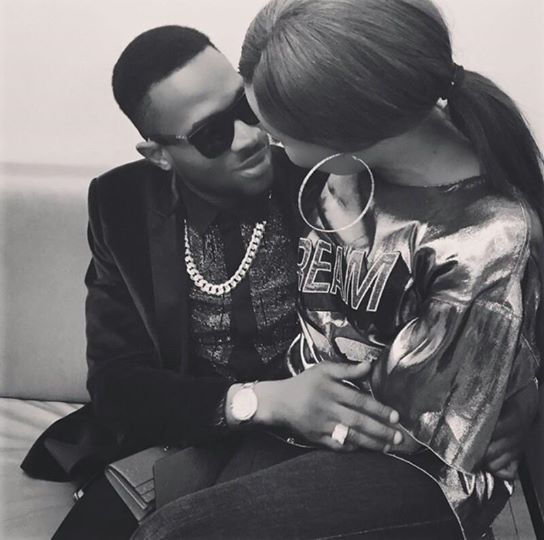 But one fan comment that had us in stitches was from blogger Sibongile Mafu who voiced her concern about the Nigerian tabloids simply referring to Bonang as D'banj's mere "South African girlfriend."

Although Bonang's team have shut down the relationship rumours we think D'banj is a great catch for Bonanag, the same goes for D'banj too.
Bonang didn't only attend the Ciroc all white party but also decided to usher in the new year in Lagos with pals Somizi Mhlongo and make-up artist Nthato Mashishi at D'Banj's house. Hmm, spending New Year's at D'banj's house and still maintaining that she's single? We kind of believe you Bonang but...
Matheba is said to be unbothered about the rumours and with this recent picture making its rounds, Bonang has many wondering are they or aren't they involved.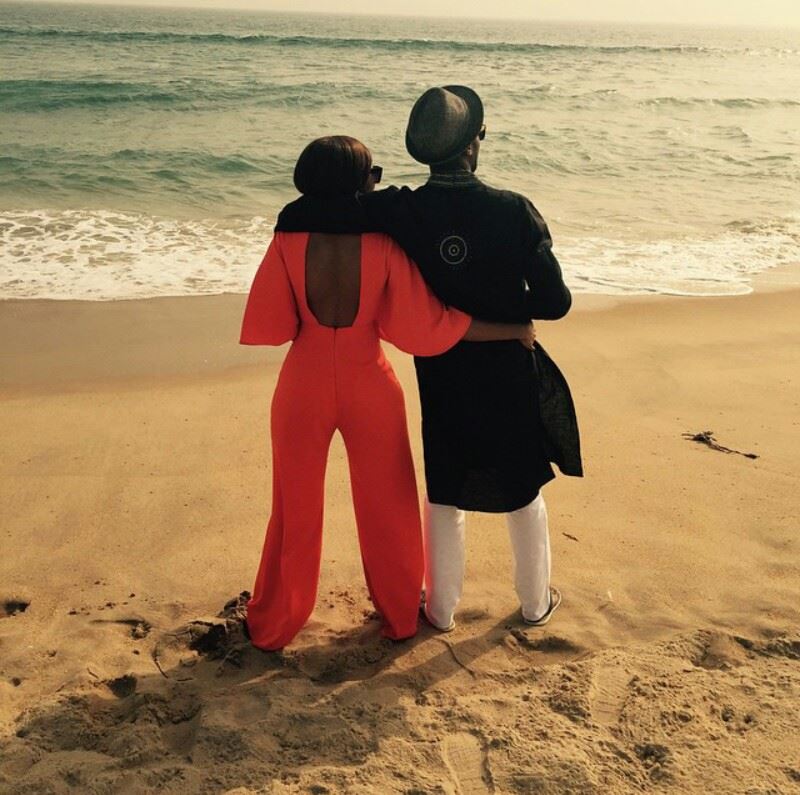 Credit Image:Twitter.Facebook.Bonang Matheba