Denise Zimba sent her boyfriend a very special message on his birthday. 
The TV personality finally gave fans a glimpse of the man in her life, and we have to admit he is a major catch!
She shared a picture of her James Dean look-a-like on her Instagram on Tuesday. 
"To my #JamesDean HAPPY BIRTHDAY BABE-- thank you for your love and support in all that I am and all that I do! So blessed to have you in my life. I appreciate all that you are. To many years together, celebrating milestones along the way!  #trulyblessed #godspower," she captioned the photo.
READ: Denise Zimba's tattoo backlash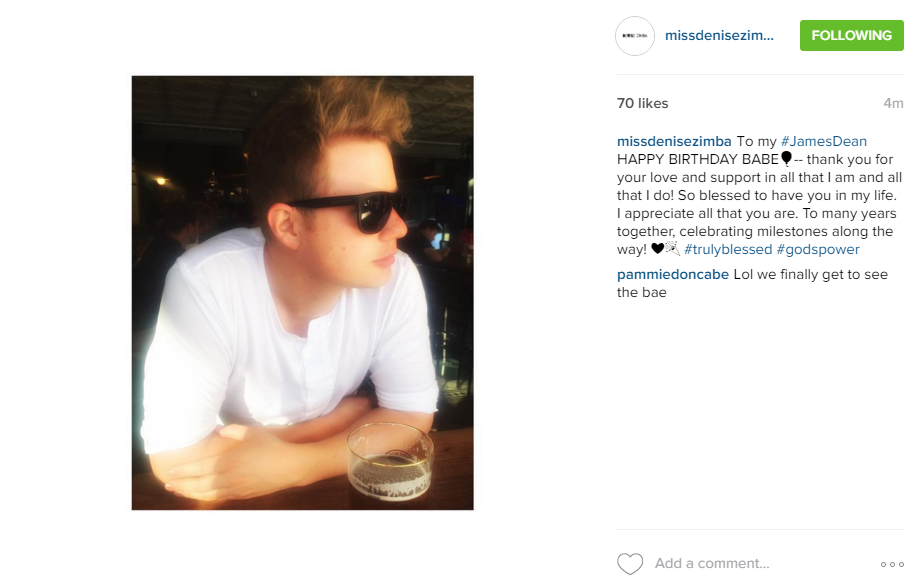 Several weeks ago, Denise shared this sweet sneak peek of her boo.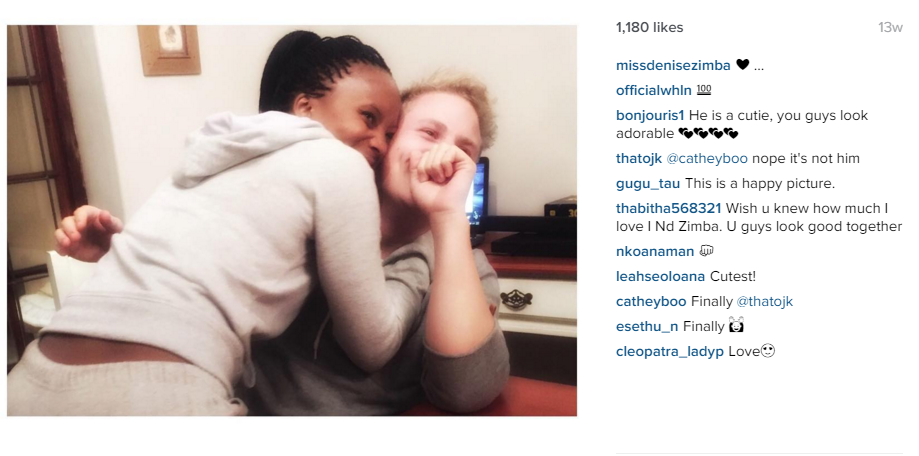 Image credit: Instagram/missdenisezimba