From publicly revealing that she had no intentions of ever getting married to actually getting married,
DJ Zinhle
is living proof that a good man can make a woman change her mind.
It was recently revealed that DJ Zinhle got married in a private ceremony many months ago and that she is now Mrs Mohosane. So, when did Dj Zinhle's wedding happen and how was it?
Here are all the little-known details about
DJ Zinhle's wedding
with Murdah Bongz, the couple's relationship, and their children.
Details about DJ Zinhle's wedding
In early August 2022 during the first episode of season two of her reality show DJ Zinhle: The Unexpected, DJ Zinhle's fans were pleasantly surprised to learn that the deejay was already married.
The pair had apparently gotten married six months earlier after Murdah Bongz accompanied with his family visited DJ Zinhle's home to negotiate for DJ Zinhle's lobola.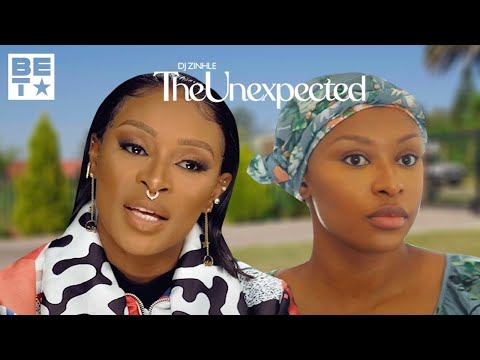 In a video that was leaked on social media showing a glimpse of DJ Zinhle's wedding and lobola proceedings, the celebrated DJ is heard saying that Bongani "wants to be served husband, he doesn't want to be called boyfriend anymore."
She continued: "There's been a lot of changes since you guys last saw us. Bongani and his family came to my mom's house to negotiate Indaba ya ma lobola. We decided that it should be a small thing with her family and Bongz' family."
"I never felt like I was with anyone that I wanted to marry but Bongani and I spent a lot of time talking about it and thinking about what we want to do. I'm excited to be his wife." DJ Zinhle further explained.
Who is DJ Zinhle's husband?
DJ Zinhle's husband Bongani Mohosana, aka Murdah Bongz is a member of the popular musical duo called Black Motion.
Zinhle and Murdah Bongz have been together since June 2020 and they are currently one of Mzansi's top power couples.
The two who are both very accomplished in their individual careers are known to celebrate and shower each other with love both on and off social media and it's one of their fans can't get enough of how happy they simply make each other.
DJ Zinhle's children

Alongside being a successful deejay, an accomplished businesswoman, and now Murdah Bongz's wife, DJ Zinhle is also a mother of two beautiful daughters.
Her firstborn is called
Kairo Forbes
and was born on the 8th of July 2015. Kairo is Zinhle's daughter with her ex-boyfriend
AKA.
DJ Zinhle, together with Murdah Bongz welcomed their daughter
Asante Mohosane
on the 8th of September 2021, the little girl turned one-year-old a few days ago.